TREASURE, 'Superstar YG' 1 vs 1 Battle… The Final Winner is?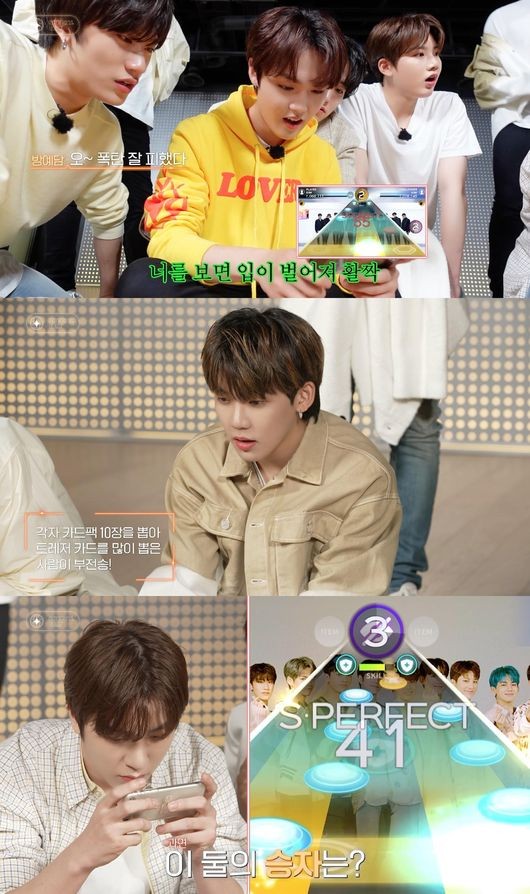 [OSEN=지민경 기자] TREASURE performed a fierce battle to decide the final winner of 'Superstar YG'.
On May 31 at 12 PM, YG Entertainment revealed TREASURE's 'Special Cam: Superstar YG Music Battle Game' through their official blog.
Through the new PvP mode of 'Superstar YG', TREASURE went on 1:1 battles. 'Superstar YG' is a mobile rhythm game utilizing the IP(Intellectual Property) of artists from YG Entertainment. The users can play the game by touching or sliding the screen of their smart device on rhythm.
After finalizing the tournament table through a vote, the members emitted a strong desire to win as they entered the first round. They focused on the PvP mode play and showed a high level of focus. The first-round winners were YOON JAE HYUK, CHOI HYUN SUK, DOYOUNG, JIHOON, along with SO JUNG HWAN and PARK JEONG WOO who are known as the talents of 'Superstar YG'.
Audience started to gather as the second round began. The members reacted, "Is it 'I love you?'", "'I love you' is hard!", "What are these grapes for?", and "Good dodge" as they immersed into the 'Superstar YG' battle mode.
The tension of the tournament got elevated, while SO JUNG HWAN put the members in awe with his consecutive combo as the talent of 'Superstar YG'. PARK JEONG WOO, the game master, also continued his combos without failure and got to the finals.
The mission song of the finals was 'B.L.T (BLING LIKE THIS)'. SO JUNG HWAN and PARK JEONG WOO stared at the monitor and began stacking perfect combos. As the final round competitors, they surprised the members with their dominant skills.
As a result, PARK JEONG WOO won 1st place while SO JUNG HWAN won 2nd place. PARK JEONG WOO celebrated his win by stating, "I'm number 1". SO JUNG HWAN shared his thoughts by stating, "I did my best. It was fun. Thank you". CHOI HYUN SUK in 3rd place shared his thoughts in awe by stating, "It was even more fun when I played with the members".
After making debut last year on August, TREASURE released 4 albums of 'THE FIRST STEP' series for approximately 5 months under YG's fast·concentrated strategy, reaching a total of over 1M accumulated sales.
All title songs from their 4 albums have topped major global music charts, while their Japanese debut album 'THE FIRST STEP : TREASURE EFFECT' has won 5 titles on local major weekly album charts including the Oricon·Line Music·Billboard Japan.
2021. 5. 31.