Performance Clip + M/V for 'Shut Down' Creates Popularity Syndrome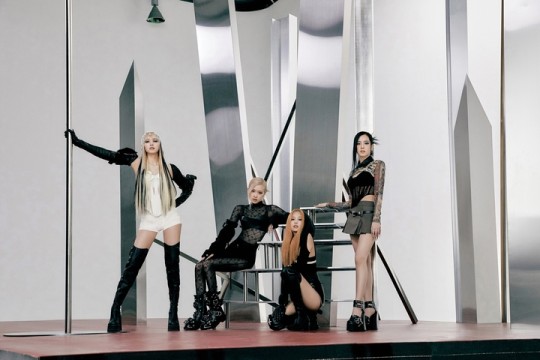 [뉴시스=최윤정 기자] The popularity of BLACKPINK's 2nd full album title-song 'Shut Down' is continuing on with no stop.
BLACKPINK's agency YG Entertainment said on the 20th that the performance video for 'Shut Down' surpassed 20.47 million views as of 3PM that day.
Also, their 'Shut Down' performance clip took the top spot of the 'Most viewed videos in the past 24 hours'. This is better than the record of the official music video which ranked 3rd.
Regarding their feat, an official of the industry said, "The artist's customized self-production system really worked well". They then added "The clip stole the hearts of music fans by showing various parts of the choreography which wasn't shown in the M/V, dynamic movements, and members charms".
The music video for this new song portrays traces of BLACKPINK's past musical journey. Objects reminiscent of past music videos such as the earth from 'WHISTLE', matches from 'Playing with Fire', tanks from 'DDU-DU DDU-DU' and vehicle scenes of 'Kill This Love' were put in this music video.
Meanwhile, BLACKPINK's 'Shutdown' is receiving enthusiastic responses from global top music charts. It took the first spot on iTune's Album Chart in 54 countries, including the United States and the United Kingdom, and also topped the Apple Music album chart in 64 countries. It's been maintaining the top spot on music platform Spotify for 3 consecutive days since its release.
2022. 9. 21.