BLACKPINK's 'Shut Down' Tops Spotify's Global Chart…2nd K-POP Song to Reach Top Spot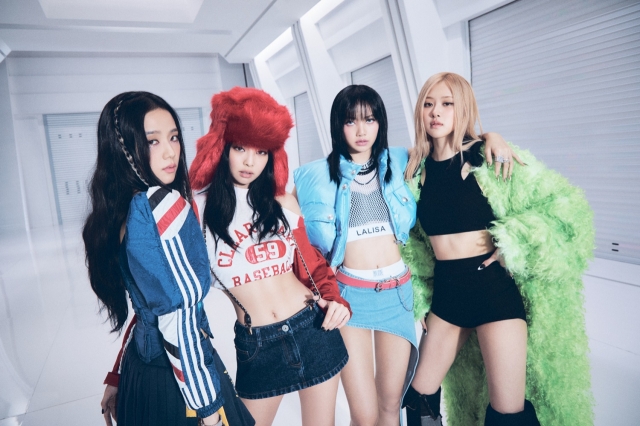 [헤럴드경제=고승희 기자] Group BLACKPINK's 2nd full album title-song 'Shut Down' once again reached the top of the world, breaking a new record in K-POP history.
According to YG Entertainment on the 18th, BLACKPINK's 'Shut Down' which was released the previous day (local time) reached the top spot of Spotify's Daily Top Song Global Chart, which is the largest music streaming platform in the world.
This is the 2nd time the group reached the first spot, after their pre-release single 'Pink Venom' which was released last August. As a result, BLACKPINK has a total of two songs which came first in this chart, which is a first first among all K-POP artists.
It was found that 'Shut Down' was streamed more than 6.6 million times on the first day of its release. The country that accounted for the largest portion was the United States, the world's largest pop market. It recorded a total of 1,037,386 streams in the States alone. It also showed an even distribution of popularity by countries such as the UK, Canada, Germany, Vietnam, Mexico, Thailand, and Brazil.
All 8 tracks from the 'Born Pink' album are popular on the platform. 'Pink Venom' which has been maintaining its position on the top 10 list for 4 consecutive weeks ranked 2nd again, and all track-songs have been listed on the top 30.
Spotify had earlier said that "BLACKPINK will take over the world with 'BORN PINK'. In fact, ever since their 2nd album 'BORN PINK', which includes their title-song 'Shut Down', was released, the album reached the top spot on iTune's Album Chart in 54 different countries, and ranked first on Apple Music's Album Chart in 64 countries.
Their title-song 'Shut Down' is a song that shows the perfect combination of trendy hip-hop beats and melodies which sampled Paganini's 'La Campanella'. The dance performance clip will be revealed at 12AM of the 19th. YG had previously said, "We went a step further from the previous format of taking it in the practice room, and made sure viewers can see the point choreography and the different charms members have".
2022. 9. 18.