BLACKPINK, Becomes World No.1 Artist for YouTube Subscribers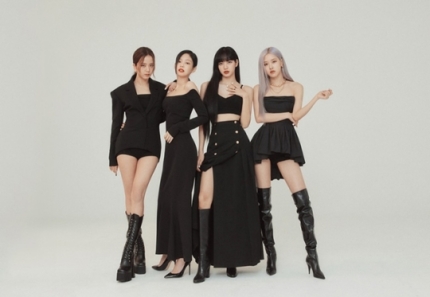 [한국경제TV=유병철 기자] BLACKPINK surpassed pop-star Justin Bieber and took the no.1 spot of YouTube subscribers among artists around the world.
According to YG Entertainment, the official BLACKPINK's YouTube channel subscribers reached 65.2 million as of 2:42 p.m. on the 10th, taking them to the number one spot among both male and female artists around the world.
This comes after 5 years and 3 months since their YouTube channel opened on June 28th of 2016. Considering Justin Bieber's YouTube channel was created 14 years and 9 months ago, this figure shows BLACKPINK's world-wide popularity and how quickly they've grown as a group.
BLACKPINK said "We can't believe it. This is a miraculous moment BLINKs (fandom name) gifted us. We want to share this honor with BLINKs from all around the world who've always loved and supported us."
They also added "As this is a result we achieved together, we really hope BLINKs can enjoy this moment with their full hearts. We'll continue to give positive energies to people through good music and videos."
BLACKPINK garnered great expectations when they were listed as the 'Top 5 Channels with Highest YouTube Subscribers' which was a first for non-English-speaking artists back in July 2020. Since then, they overtook the number of channel subscribers for Ariana Grande, Eminem, Ed Sheeran, and Marshmallow.
The number of subscribers on YouTube is a proof of how loyal fans are with their continued interest and love, going beyond simply one-off views or curiosity regarding the video content.
BLACKPINK finally wrote history of taking top spot by securing millions of subscribers every time they released a new song. Their level of influence could also be seen recently, as the number of subscribers increased in an explosive way when LISA released her solo album on the 10th.
Having 29 videos which all have more than hundreds of million views, BLACKPINK is currently showing an unrivaled performance within YouTube. They are also about to reach a milestone of recording 20 cumulative views which holds great significance.
The M/V for 'DDU-DU DDU-DU' which was BLACKPINK's title song for their first mini album 'SQUARE UP' in 2018 reached a total of 1.6 billion views marking a record-figure in K-POP group history, and music videos for 'Kill This Love', 'BOOMBAYAH', 'AS IF IT'S YOUR LAST', all hit 1 billion views.
Meanwhile the M/V for LISA's title song 'LALISA' surpassed 10 million views in about 90 minutes, after it was released at 1 p.m. Her album recorded more than 800,000 pre-orders during the pre-sale period, garnering expectations for reaching the best record among K-POP solo artists.
2021. 9. 10.