WINNER, the Concert Maestros Who Fascinated San Francisco, "We'll Never Forget the Sincerity of Fans"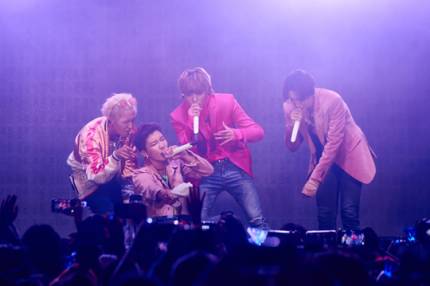 [뉴스엔=황혜진 기자] Group WINNER fascinated fans of San Francisco, their second concert location of the North America tour, following their previous concert in Seattle.
On January 18 (local time), WINNER held the 'WINNER EVERYWHERE TOUR IN SAN FRANCISCO' in 'THE MASONIC', San Francisco, United States.
WINNER opened the concert glamorously with a hit-song medley of 'REALLY REALLY', 'HELLO', 'AIR', and 'EVERYDAY'.
MINO lit up the mood by stating, "Thank you for coming today. I'm ready to fire up tonight, shall we begin the party?".
The audiences who filled up the first and second floors of the venue showed heated responses, and WINNER continued to perform other songs. From their debut track 'EMPTY' to their latest track 'MILLIONS', the concert was filled with performances which the audience could not take their eyes off from. In addition, YOON touched the fans' hearts by singing Ariana Grande's 'My Everything'.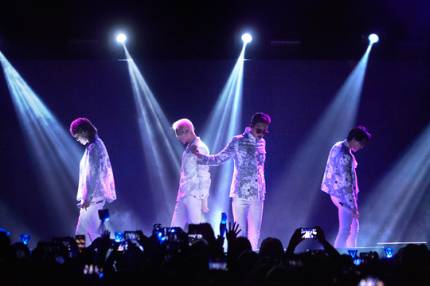 During the short interview period with the fans, an audience sitting on the second floor attempted to talk to the members from far away without a mic, making the people burst into laughter.
The fans did not stay still for WINNER. They touched the members' hearts with a slogan event that adapted the lyrics from the song 'LUXURY'. The slogan read, "I overspent my heart today for all of you" which were adapted from the lyrics, "I overspent my heart today for you".
When the performances were finished, YOON shared his gratitude by stating, "It was a night to feel the sincerity of the fans in San Francisco. I will never forget it".
After completing their concert in San Francisco, WINNER will continue their North America tour in Los Angeles on the 20th, in Dallas on the 22nd, in Chicago on the 24th, in Toronto, Canada on the 27th, and in New York on the 29th.
2019. 1. 20.