BLACKPINK To Perform 19 Times in 14 Cities of North America and Europe….World Tour 'BORN PINK'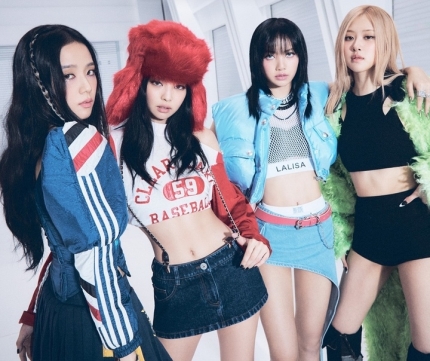 [뉴시스=이재훈 기자] Representative K-POP girl group 'BLACKPINK' unveiled their detailed schedule for their world tour 'BORN PINK' in North America and Europe. 
According to their agency YG Entertainment on the 7th, BLACKPINK will hold 10 performances in seven cities in North America and the 9 performances in seven cities in Europe as part of their 'Born Pink' world tour. This means they will be holding 19 performances in 14 cities just for the two continents.
The group will kick off their Seoul concert on October 15th and 16th. They will then head straight to North America. Starting with Dallas on the 25th of the same month, they will be holding concerts in Houston on the 29th, Atlanta on November 2nd, Hamilton on November 6th to 7th, Chicago on the 10th to 11th, Newark on the 14th to 15th, and Los Angeles on the 19th.
They will then move to Europe and continue on their world tour. They will meet local European fans through their performances in London, England from November 30 to December 1, Barcelona, Spain on the 15th, Cologne, Germany, Paris, France from December 11 to 12, Copenhagen, Denmark on the 15th, Berlin on the 19th and another performance on 22nd.
In particular, it is noticeable how their schedule and scale of the concert halls have been expanded compared to the last world tour, including entering the LA Bank of California Stadium. The stadium, run by Los Angeles FC, opened in 2018 and can accommodate 22,000 people. Earlier in May, girl-group TWICE had performed in the same venue.
YG said "We significantly increased the number of seats with the European tour so that the group can communicate more with audiences".
BLACKPINK and YG will unveil their Oceania and Asian tour schedules in the coming days. Members of the BLINK MEMBERSHIP EARLY BIRD will be given the chance to apply for pre-sales from 10AM on the 13th (local time). 
Meanwhile, BLACKPINK will release their second full album 'Born Pink' at 1PM on the 16th (KST). The album's pre-released song, 'Pink Venom', ranked second on Spotify'S Top Song Global Weekly Chart, which is the best record among K-POP songs. It also topped both Billboard Global 200 and Billboard Global in the U.S., and ranked 22nd on the Billboard Main Singles Chart Hot 100 and the UK Official Singles Chart, respectively.
2022. 9. 7.