TREASURE's 'JIKJIN' & 'I LOVE YOU' Reach 100 million Views…Popularity Runs High Ahead of Comeback
[OSEN=지민경 기자] YG mega group TREASURE added two more music videos which surpassed 100 million views on their lest, proving their ongoing popularity.
According to YG Entertainment on the 31st, the M/V for their first mini-album 'JIKJI' surpassed 100 million views on YouTube as of 00:11 AM the same day. This feat comes in about 197 days since the M/V was released, and it's also the fastest record for TREASURE to reach 100 million views. Considering how the M/V for their debut-song 'BOY' took 490 days to reach the same number of views, their feat this time is very noteworthy.
'JIKJIN' is a dance hip-hop song that is speedy and addictive with intense beats that constantly switches. The M/V received favorable reviews from the public with its mega scale, visual beauty, and members' powerful synchronized dance moves.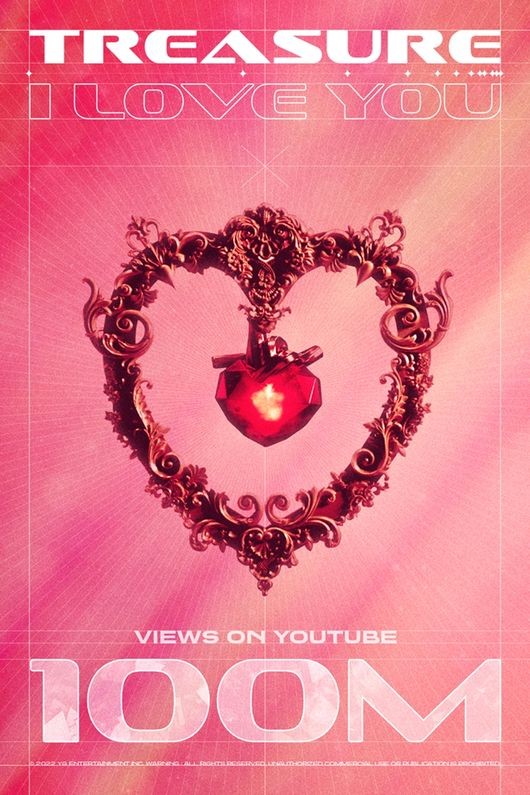 The title-song for TREASURE's second single album 'I LOVE YOU' also reached more than 100 million views on YouTube as of 11:55PM the same day. The song which portrayed the emotions of a boy who fell in love has been steadily popular among the public with its powerful gestures and dance moves that tap into people's hearts.
As a result, TREASURE now has three music videos which has more than 100 million views. Living up to the title of being the group which debuted targeting the global audience, the group now has music videos with hundreds of millions of views, offering a glimpse into their strong global influence and infinite growth potential.
Meanwhile, TREASURE recently confirmed the title-track for their new album, and is in full preparation mode for their comeback. YG said, "The members are very determined to interact with fans more, and we're positively reviewing holding a second domestic concert".
2022. 8. 31.