YG TREASURE Tops Japan Line Music's Weekly Chart for the First Time… Notices an Upcoming Sensation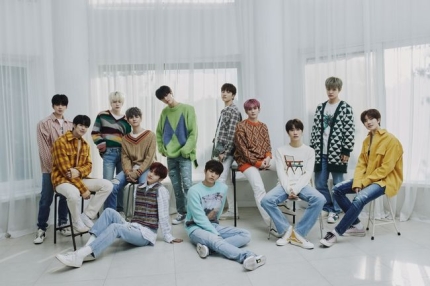 [OSEN=지민경 기자] YG's rookie group TREASURE topped the Weekly chart of Line Music, the biggest local streaming platform in Japan, with their pre-release single 'BOY'.
TREASURE has been ranked at no. 1 on major Japanese charts numerous times with their Korean tracks, but it is the first time they've topped Line Music's Weekly chart(3/10/2021~3/16/2021).
Since they will be making their official Japanese debut on the 31st, they are expected to bring in sensation. It is because they've captivated the Japanese fans with their music and video contents without local promotional activities.
In fact, TREASURE is a group created to target the global market. They've grown their presence as a major rookie group under YG's fullhearted support and plan.
The Japanese version of 'BOY' has been ranked at no. 1 on Line Music for 6 consecutive days after its release on the 10th. Their other Japanese pre-release songs including 'I LOVE YOU', 'MMM', and 'MY TREASURE' were also placed in the top ranks, noticing their upcoming sensation.
All 4 title tracks from TREASURE's 'THE FIRST STEP' series, which reached a total over 1M in sales, has topped major Japanese charts. The song 'BEAUTIFUL', the ending theme song of a Japanese animation series sung by TREASURE, also topped Japanese charts, and proved the group's local popularity.
Japanese media are also paying keen attention. Fuji TV's 'Mister Sunday' and Nippon TV's 'Sukkiri' covered TREASURE's old audition videos, their trainee days, how TREASURE was created, how they rose to become the global rookies, and member interviews, showing high anticipations on their upcoming Japanese debut.
Nippon TV's 'Sukkiri' spotlighted the records set by TREASURE ever since making debut and chose the fact that there are 4 Japanese members as why their popularity in Japan is expanding fast, as well as forecasting that they will continue to grow since they've equipped themselves with global competence through YG's strict training and strategy.
2021. 3. 18.