BLACKPINK ROSÉ to Release Her First Soto Single on January 31 During the Concert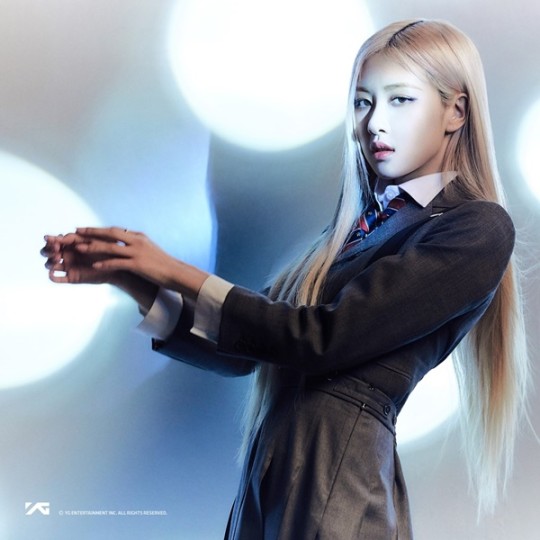 [매일경제 스타투데이=신영은 기자] BLACKPINK ROSÉ's solo single will be revealed during BLACKPINK's first-ever livestream concert 'THE SHOW' on January 31.
YG explained, "The MV shooting for ROSÉ's solo album title song has been completed this month" and added, "It is a MV with a big scale with unprecedented production costs, so we are doing our best to raise its quality on the finish-up c=process. We will soon officially announce the album release schedule".
However, since ROSÉ shared her will to reveal her solo single for the fans at the stage where she will be meeting the fans in quite a long time, YG agreed after careful consideration.
It is an unprecedented decision to reveal an upcoming and unreleased single through a livestream concert being broadcasted on YouTube. ROSÉ and YG's decision is expected to bring joy to numerous fans.
BLACKPINK's solo project began with JENNIE's 'SOLO' back in November 2018. The MV of the song, which dominated major music charts in and out of Korea, has recently surpassed 600M views on YouTube, setting and renewing milestones in Korean female solo artist history.
As ROSÉ has officially announced the release of her solo single as the second runner of BLACKPINK in approximately 2 years since JENNIE, the global fans' anticipation on the upcoming single has hit its peak.
Regarding ROSÉ's solo single, YG hinted, "It has all the merits of a beautiful and soulful vocalist" and added, "It will be music differentiated from BLACKPINK's existing music".
Meanwhile, BLACKPINK's first-ever livestream concert 'THE SHOW' being held on January 31 at 2 PM will not only reveal ROSÉ's upcoming solo single, but also performances of songs from BLACKPINK's official debut album.
YG explained, "Since the members have worked hard for the past 2 months with a live band to present a high-quality concert, we hope it will be a great gift for the fans".
2021. 1. 25.