'Debut' TREASURE, YG's Biggest・First・Best Rookie Group… "Will Become a Group That Will Go Down in History"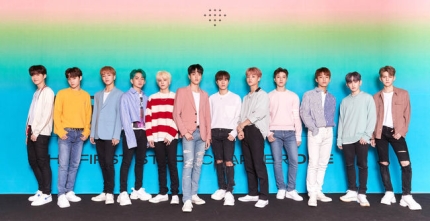 [OSEN=김은애 기자] "We will become a group that will go down in history". The 12 TREASUREs of YG will finally meet their global fans. They've notified their debut strongly with the song 'BOY'.
On August 7, TREASURE held 'THE FIRST STEP : CHAPTER ONE' release press conference in Yeongdeungpo CGV, Seoul.
BANG YE DAM revealed his will by stating, "I couldn't believe it while I was preparing for debut. I will try to show myself get better since this is the beginning". DOYOUNG stated, "I can't believe I'm making debut. I'll become an artist who can grow and improve". HARUTO revealed his happiness by stating, "I'm happy to make debut in an agency which I've looked up to since I was young".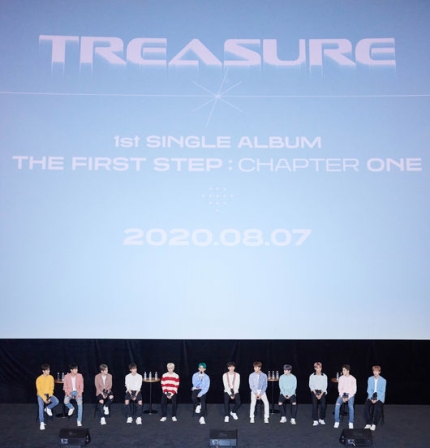 YOSHI pledged, "It's a debut I've dreamt of. This is the beginning, so I will do my best to present by better self". ASAHI stated, "It's an honor to make debut with great members in a good position". CHOI HYUN SUK stated, "I will move forward with our amazing members without backing up", while JUNKYU asked, "It's exciting to make debut which I've dreamt of. I will do my best. Please look forward to it".
PARK JEONG WOO revealed his will by stating, "Since I've prepared for debut for a long time, I'll do my best to present my better self. Please show support". MASHIHO revealed, "It's the first step. I will start running", while JIHOON stated, "It's happy to finally make debut. I will become an artist who can make good music with the members". SO JUNG HWAN, the youngest member, stated, "I will do my best to show everything we have as we've prepared this for a long time".
TREASURE is a rookie group being launched by YG in 4 years since BLACKPINK. They are the fourth boy group being launched by the agency following BIGBANG, WINNER, and iKON. They are composed of 12 members including DOYOUNG, HARUTO, YOSHI, BANG YE DAM, ASAHI, CHOI HYUN SUK, JUNKYU, PARK JEONG WOO, MASHIHO, JIHOON, SO JUNG HWAN, and YOON JAE HYUK, who are regarded as the biggest rookies of K-Pop in 2020 since they target the global market.
CHOI HYUN SUK and JIHOON are the leaders of TREASURE. About having two leaders, JIHOON explained, "We are creating a synergy effect. I'm grateful to be selected as a leader. I feel like I should do my best to lead the team".
CHOI HYUN SUK stated, "It's a grateful opportunity to lead TREASURE with JIHOON. All members of TREASURE have the same will. I don't feel too difficult as a leader and would like to move forward with TREASURE forever".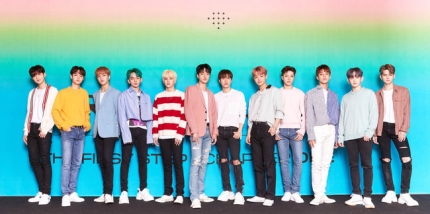 TREASURE is distinct from existing boy groups of YG. Unlike BIGBANG·WINNER·iKON who released lyrical songs in medium tempo with basis on Hip-hop music, they are strong from the beginning.
TREASURE has also shown an uprising trend before even making debut. When their debut coming soon poster was revealed last month on the 13th, the group was ranked on Twitter's Global Trend as well as Weibo's Hot Trending. Their YouTube channel has over 1.39M subscribers and a total of over 100M accumulated views.
The pre-orders for their debut single album has surpassed a total of 170 thousand as well. The figure was reached in 4 days since pre-orders became available and is the highest figure among all rookie debut albums in YG, proving the birth of a major rookie group.
JIHOON stated, "We did not expect this at all. I think it's the K-Pop seniors who paved the way that allowed us to get so much support. With their influence, we can communicate with our fans smoothly". HARUTO also showed his modesty regarding their popularity in Japan by stating, "We did not expect it at all. We feel grateful".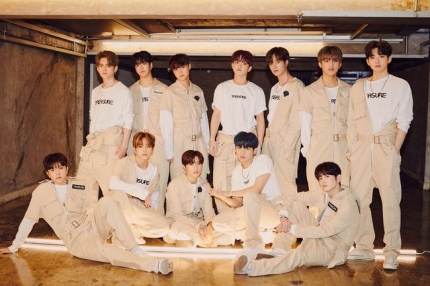 Their debut title song 'BOY has a strong beat and a catchy dance break drop which make the listeners feel the music with their bodies. In fact, the partial melody of 'BOY' revealed through the MV teaser made the listeners' hearts beat with its synthesizer sounds, strong bass, and drums which escalate the tension of the song.
On the other hand, the lyrics state emotions of a boy. It contains a boy's pure yet passionate story of love as he rush towards an attraction, which he felt for the first time of his life, without hesitation. CHOI HYUN SUK explained how the song is differentiated by stating, "We have a chanting part at the end of the song. Many songs released from YG have chanting parts, but we dance while we do it".
Moreover, the performance of 'BOY' will contain a 'group dance move' which will make the synergy of 12 members stand out. JIHOON explained, "The title song 'BOY' will present unexpected charms with its strong beat and cute lyrics which contrast with the beat. I would like to present our dance performance as soon as possible".
TREASURE, a group with an average age of 19, creates a perfect harmony of 12 members with their amazing looks and individual musical talents. The fact that 4 of these members are from Japan raises their competitiveness in the world's second biggest music market.
CHOI HYUN SUK stated, "There are many young members. As much as we do, we'll present ourselves growing and improving. We will continue to improve as time passes and generations change. Like the saying, the boughs that bear most hang the lowest, we will not forget our first intentions".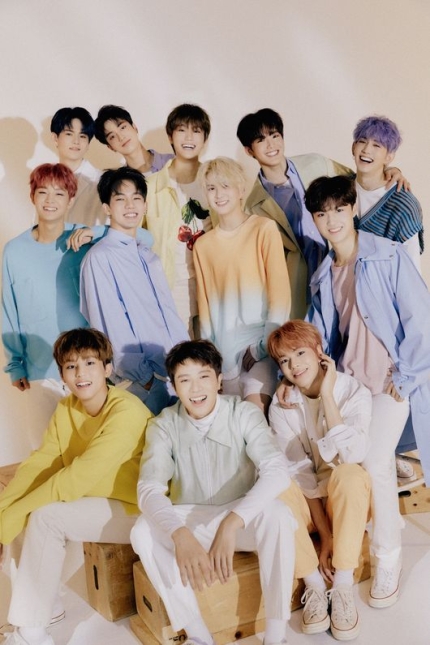 One cannot forget about TREASURE's outlook on the world. On the teaser clip revealed after notifying their official debut, TREASURE made a strong message which grabbed the people's attention. CHOI HYUN SUK explained, "Our outlook on the world is that 'TREASURE IS EVERYWHERE'. It means you can find your treasure from anywhere. It can be small. It can be clothes, and it can be shoes. It means that we should find our own treasures anywhere, even in the smallest places".
Furthermore, TREASURE showed gratitude towards senior artists of YG. TREASURE stated, "WINNER gave us a lot of advice. They gave us many great tips". It is said that they've also done a marathon relay with Sean, the 'good deed angel'.
TREASURE also showed their aspects as the youngest group of YG by stating, "It's an honor that the people are highly anticipating our debut as BLACKPINK achieved global success. It feels nervous, but we'll continue to grow". "We wonder if we can become like BLACKPINK. We've never seen them in person, but they support us a lot. They even covered our song".
Then what is TREASURE's goal. TREASURE hoped, "We want to become a group that will go down in history".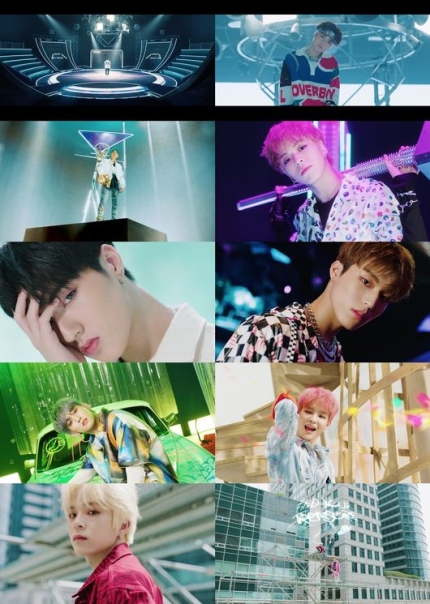 We should also focus on TREASURE's musical talents. Rappers of TREASURE including CHOI HYUN SUK, YOSHI, and HARUTO participated in the rap making of the 2 songs in their album themselves, which added more meaning. CHOI HYUN SUK has also participated in the concept teaser video background music which grabbed the attention of fans with its catchy sounds, becoming a hot topic.
CHOI HYUN SUK stated, "I'm consistently working on music. Me, YOSHI, and HARUTO got a great opportunity to work on our debut album as lyricists. We thought a lot about how we can write lyrics which many people can empathize with. We also focused on the storytelling".
ASAHI also added, "The members are continuing to study music. We'll do our best to put our self-written tracks in the albums to come".
Finally, TREASURE revealed their strong will by stating, "We thank the fans who have waited for us for a long time. We will not let you down. Thank you everyone who supported and helped us make debut". They added, "We will become TREASURE who can grow and improve in our upcoming albums".
Meanwhile, today at 4 PM, 2 hours prior to the release of their album, TREASURE will say hi to the fans through their debut countdown V LIVE broadcast. They will then make their music broadcast debut on the 9th through SBS 'Inkigayo'. Physical copies of 'THE FIRST STEP : CHAPTER ONE' will be available starting on the 13th through YG SELECT and nationwide retailers online and offline.
2020. 8. 7.