[Oh!SSEN FOCUS] BLACKPINK LISA's Smiles, Cries, and Surprises… South East Asia Syndrome (feat. Thai Fans)

[OSEN=지민경 기자] BLACKPINK LISA shed tears in Thailand. They were tears of joy, not tears from sadness. Thai fans gathered like clouds to meet LISA and cheered passionately. LISA, known for her girl-crush aspects on stage, shed tears from her big black eyes while smiling brightly. She stated, "Thank you so much. For supporting BLACKPINK, and for welcoming LISA". 
LISA visited Thailand on her own, without the members this time. She visited Thailand and Indonesia from August 9 to 12 for the opening events of YG's cosmetics brand moonshot. BLACKPINK's popularity in South East Asia is hotter than the heat wave that struck the world this summer. The events that also served as LISA's fan signing event gathered enormous crowds every time, proving the BLACKPINK syndrome this summer.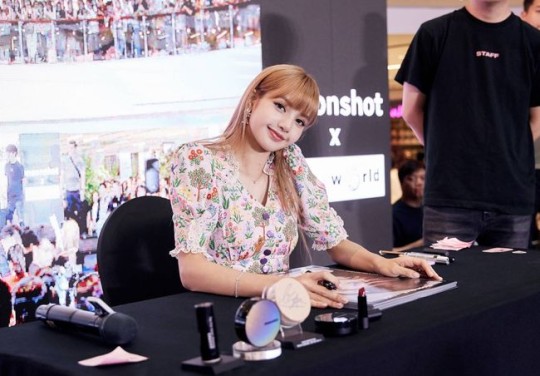 LISA's visit to Thailand was meaningful for her. It's because Thailand is LISA's hometown. To pursue her dream as a girl-group member, she started her life in Korea as a trainee of YG and grew up to be a world star listed on the Billboard Charts. Thai fans scrambled and gathered to meet LISA through her fan signing events held in Thailand's representative shopping malls including 'Eveandboy' and 'CentralWorld' on August 11 and 12. 
Approximately 200 fans were invited to LISA's fan signing event, but over 10,000 people gathered each day of the event, surprising related officials. 
YG's representative producer YANG HYUN SUK shared a video from the scene on August 13 through his Instagram and thanked the Thai fans for participating in the event.
In the video, as soon as LISA appeared, fans who filled up the 3-story shopping mall roared ad cheered for LISA, and LISA shed tears while smiling as she was emotionally touched by the passionate reactions. LISA would've felt differently towards the reactions and her popularity since she returned home as a global superstar. Thai fans always passionately react every time BLACKPINK visits Thailand, letting people realize the group's influence and popularity. 
LISA previously led the same reactions from fans in 'Kasablanka Mall' in Indonesia on August 9. 
To celebrate the brand's entrance into Indonesia's largest vendors including shopping malls 'Kasablanka Mall' and 'Grand Indonesia' along with 'Shopee' which is Indonesia's largest online market, moonshot invited approximately 3,000 guests and VIPs to introduce the brand. LISA participated and made the place shine by offering congratulations. YG's artist and celebrity bear 'KRUNK' also participated, raising up the mood of the event. 
Meanwhile, BLACKPINK celebrated their 2-years anniversary since debut on August 8. While setting milestones with every release since debut, BLACKPINK became the representative girl group from K-Pop in 2 years since they made debut. Within the group, LISA is proving herself as the best girl group dancing queen to the world. YG Entertainment recently revealed the individual focus video of LISA performing 'FOREVER YOUNG'. The clip was from BLACKPINK's performance of 'DDU-DU DDU-DU' on SBS 'Inkigayo' on July 22.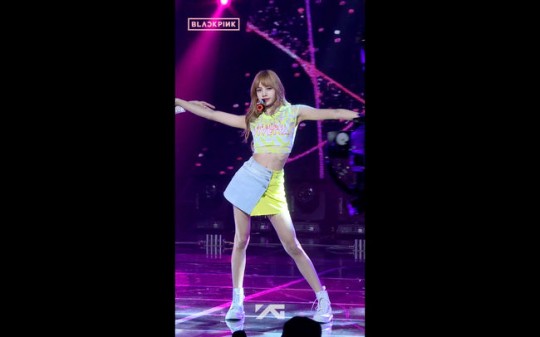 With her bright smile and long limbs, LISA displayed her unique and straightforward dance skills, making the stage energetic and lively. She grabbed the viewers' attention with her restrained yet controlled moves which matched they rhythm of the song perfectly. 
After holding their first arena tour in Japan on July 24, BLACKPINK will perform in Japan's Kyocera Dome for the first time as a foreign girl group on December 24, to meet their fans in Japan. 
2018. 8. 14.