[Music Talk Talk] BIGBANG's absence from the music scene after T.O.P joins the police will not be long… The other members will continue to present performances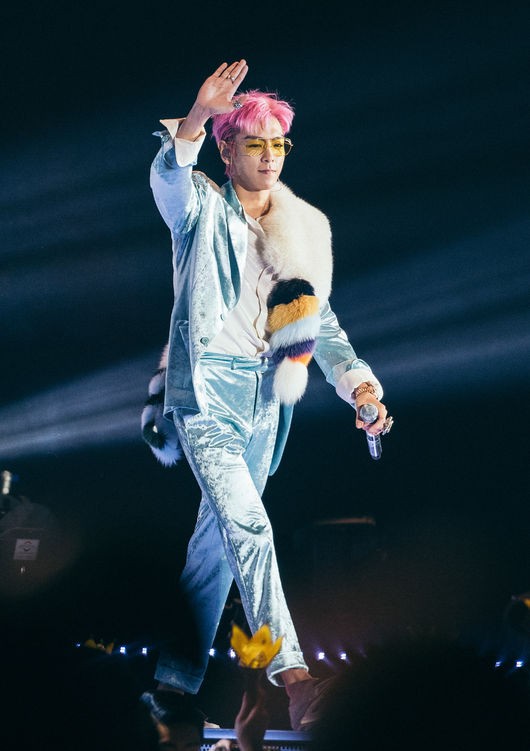 [OSEN=김제이 기자] BIGBANG never stops. Even though its member T.O.P will be absent from the music scene for a while after his joins the police for his mandatory military service in this February, the other four members will continue to present performances in unit teams and individually. The four members other than T.O.P have already worked in such a system every time when T.O.P was busy shooting films. Even though it will take some time until fans will be able to see the complete team of BIGBANG, they will not stop presenting their performances to fans. 
First, G-DRAGON and TAEYANG are now preparing for their solo releases. YG said, "The exact timing for G-DRAGON and TAEYANG's solo releases has yet to be determined, but their solo comeback itself has been confirmed. The work on their solo releases has already proceeded quite a lot."
BIGBANG is an unprecedented musician-idol group all of whose members can perform as solo artists. G-DRAGON has always achieved remarkable success for his solo release, which was comparable or even greater than the achievement of BIGBANG. TAEYANG has been always concentrating on BIGBANG and music. He once said, "BIGBANG is my family. My life without BIGBANG would be meaningless." It is expected that TAEYANG will boast his full potential and talent by making solo comeback in the first half of this year. 
DAESUNG will kick off his solo Japan dome tour. DAESUNG is the only one among the members of Korean idol groups, who can hold a solo dome tour in Japan. That was possible as DAESUNG always works hard with full of passion for music. DAESUNG has already boasted his sense of humor and wit in entertainment TV shows such as "The Family Has Come". His solo concerts have always been filled with the audience's laughter, as he fully unveiled his volubility and personal talents in them. 
DAESUNG's solo Japan dome tour this year will entertain total 200,000 fans in four concerts to be held in two cities: at Seibu Prince Dome on April 15 and 16, and at Kyocera Dome in Osaka on April 22 and 23. The remarkable number of fans expected to visit DAESUNG's dome tour in Japan proves the remarkably solid fan base DAESUNG has in Japan. 
For SEUNGRI, no official schedule has been confirmed yet. However, as the combination of G-DRAGON, TAEYANG, and SEUNGRI has always produced a successful outcome, music fans are showing keen attention to what kind of surprise YG's head producer YANG HYUN SUK is preparing with the four BIGBANG members. 
As such, BIGBANG will not go away from fans, to the extent that their touching goodbye message to fans at the latest concert was meaningless. BIGBANG all of whose members are influential solo artists comparable to the entire teams of other idol singers are like the musician version of Hollywood blockbuster "Avengers". 
2017. 1. 16.