"Hot!" BIGBANG's "MADE" covers the main page of American iTunes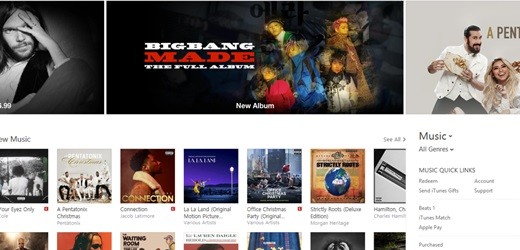 [마이데일리 = 최지예 기자] Group BIGBANG's third full album "MADE THE FULL ALBUM" is drawing keen attention in the United States, too.
BIGBANG's "MADE THE FULL ALBUM" released on December 12 in the night is covering the main promotion page of American iTunes and Apple Music's new songs section along with other world-famous musicians including J.COLE and NEIL YOUNG, showing how much attention they are drawing overseas.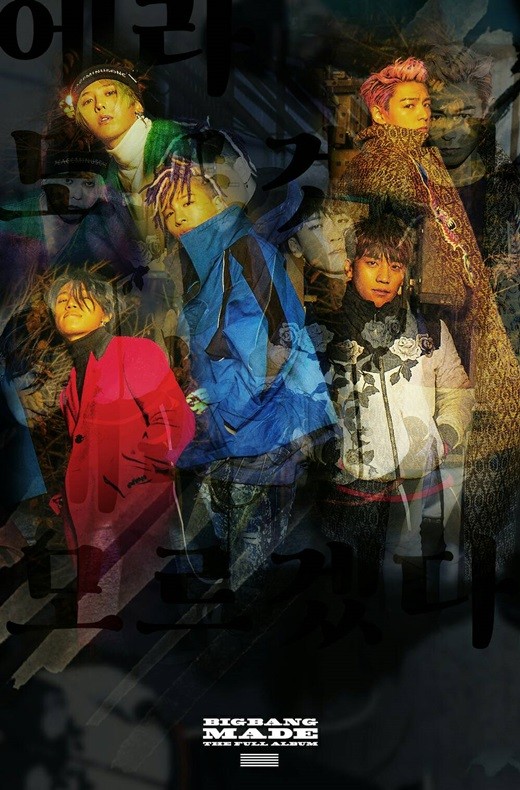 BIGBANG's "MADE THE FULL ALBUM" is enjoying an explosive popularity, sweeping top places on charts with "FXXK IT", "LAST DANCE", the title tracks of the album, and another new song "GIRLFRIEND" sweeping music charts upon their release. 
The songs took the first, second, and third places on eight music charts in Korea upon their release. They are also staying in No.1, No.2, and No.3 places on the real-time charts of music-streaming websites as of December 13 at 10AM.
Right after the release of the album, eight songs other than the three new songs, which had been already released last year in "MADE SERIES" entered top 100 of Melon, the biggest music-streaming website in Korea. With all the 11 songs of "MADE THE FULL ALBUM" staying in high ranks on charts, BIGBANG is creating a surprising scene.
The music video of "FXXK IT" has garnered 2,560,164 views and "LAST DANCE", 2,148,537 views, within 10 hours of release, surpassing as many as 4 million views together.
At the same time, "MADE THE FULL ALBUM" is topping iTunes albums chart of 16 countries: Costa Rica, Finland, Hong Kong, Indonesia, Macao, Malaysia, Mexico, Nicaragua, Norway, Philippines, Singapore, Taiwan, Thailand, Turkey, Ukraine, and Vietnam. Its ranking on the same chart of the United States, the birthplace of pop music, has also risen from fourth to third, to prove BIGBANG's enormous popularity overseas.
In the meantime, BIGBANG will unveil the performance of their new songs for the first time in SBS "INKIGAYO" on December 18. BIGBANG will also meet fans more in entertainment TV shows including MBC's "Radio Star" and "The Infinite Challenge".
2016. 12. 13.