[Entertainment Special] MOBB (MINO & BOBBY) decorating MOBB STORE on their own!
On September 22, "MOBB STORE" was opened on Itaewon-ro, the street of youth and freedom. 
MOBB STORE is a place where you can see and experience the concept and brand of YG's new unit boy group MOBB (MINO & BOBBY).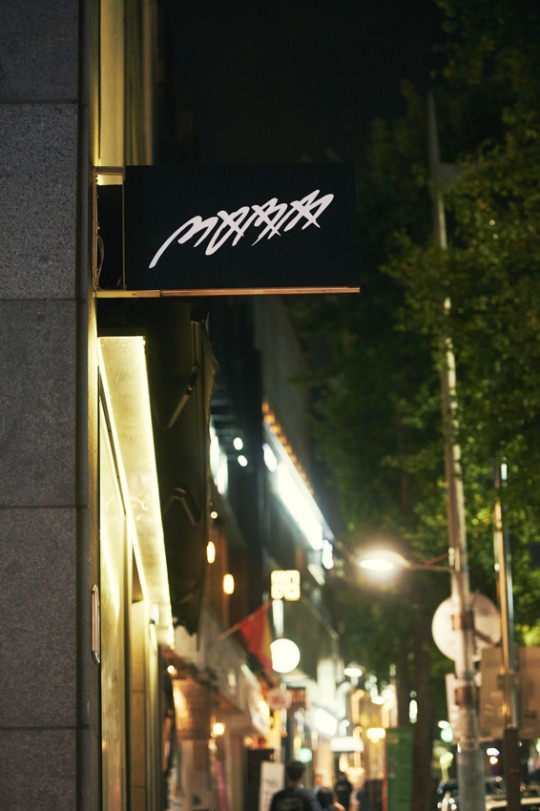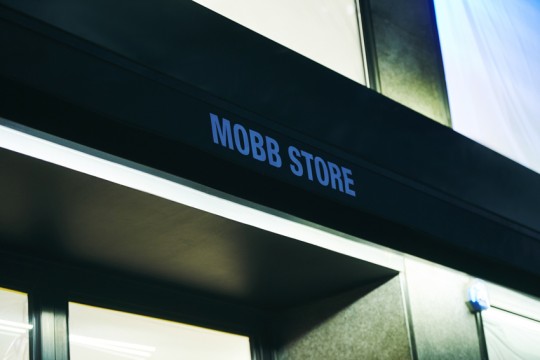 MOBB's album, limited goods, undisclosed photos, as well as artworks created by MOBB's members themselves are available at MOBB STORE.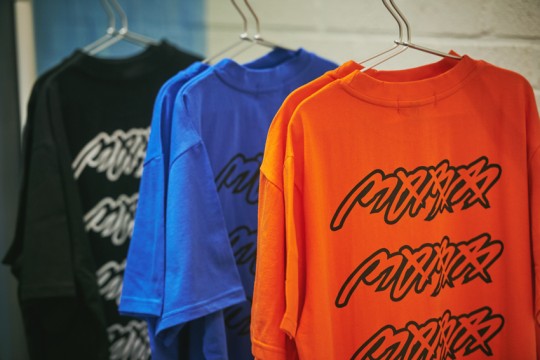 To better decorate MOBB STORE on their own, MINO and BOBBY visited MOBB STORE in late night on September 21, one day before the opening of the store. Let's check how specially MOBB decorated their store!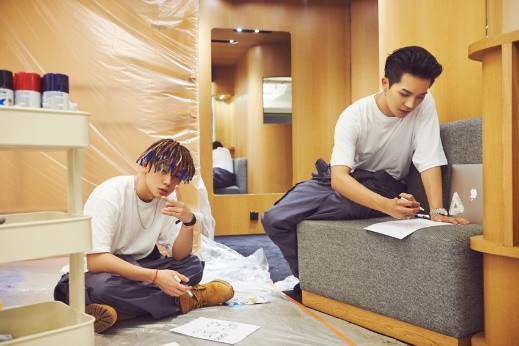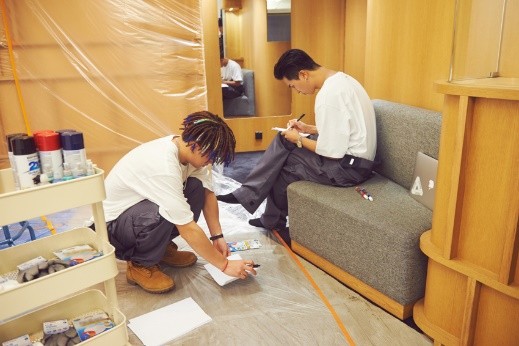 MOBB decided to leave cool graffiti art on the second floor of the store. They changed into working clothes and did some practice before actually working on the graffiti.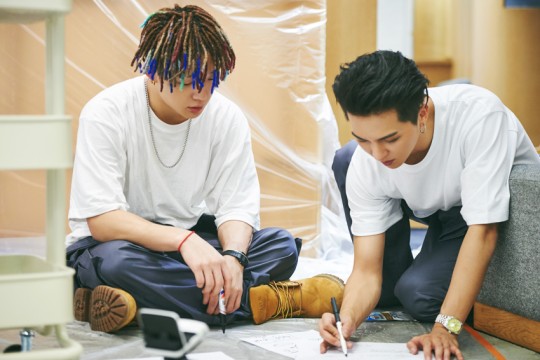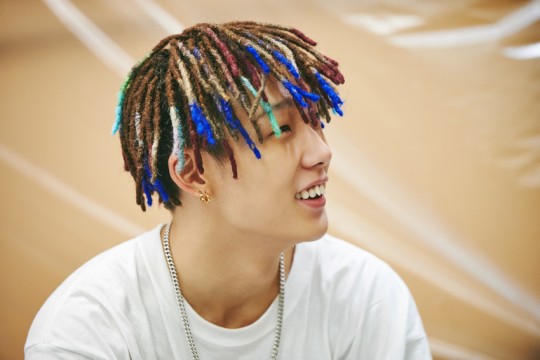 MOBB exchanging opinions with one another so friendly! MINO explains his idea by drawing and BOBBY listens to him so carefully!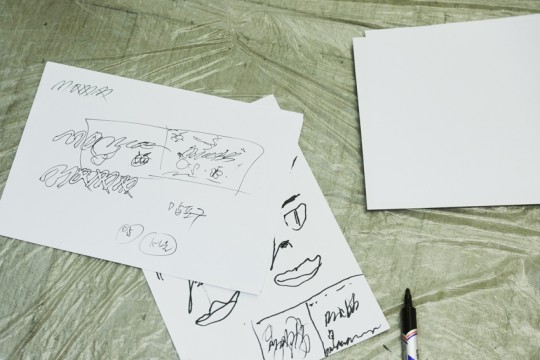 The plan for the graffiti was completed. MINO is drawing the logo and BOBBY is drawing the character.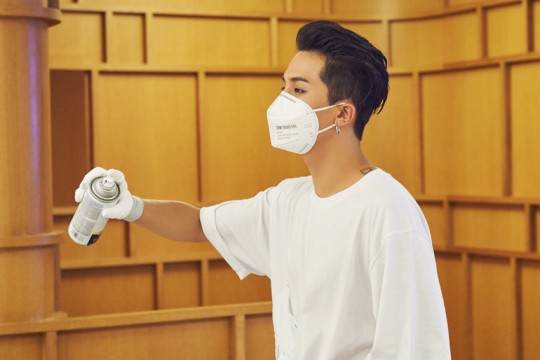 Now, pick up the spray paints and let's start drawing!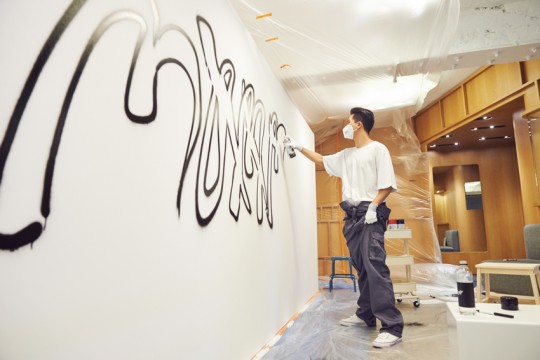 MINO is the first, to fill the wall with MOBB's logo! He surprised all the staff at the store by drawing the logo perfectly without any mistake.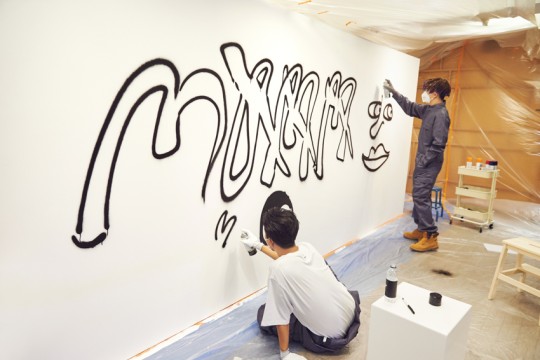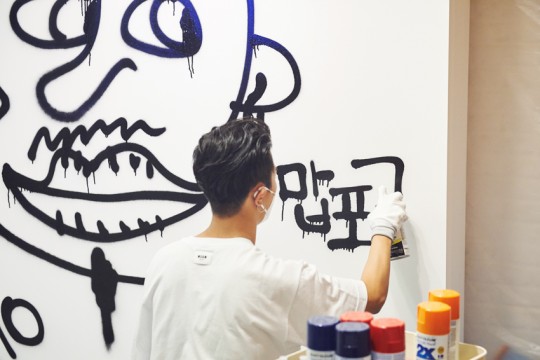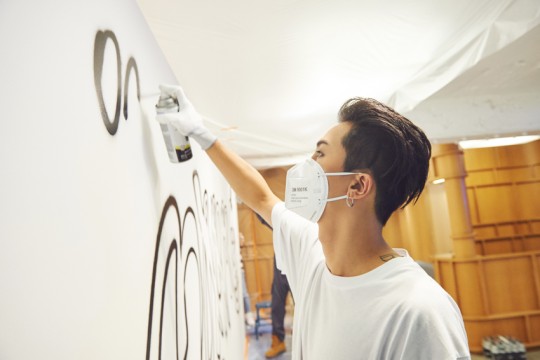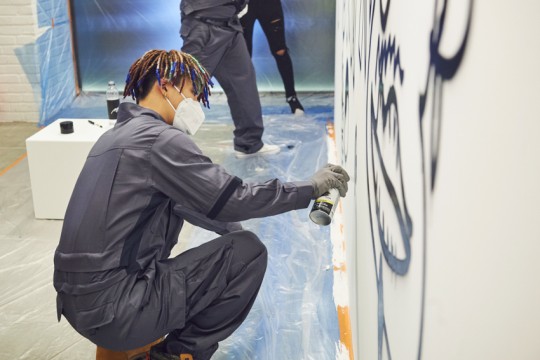 MOBB, filling every corner of the wall with humorous and witty words and drawings!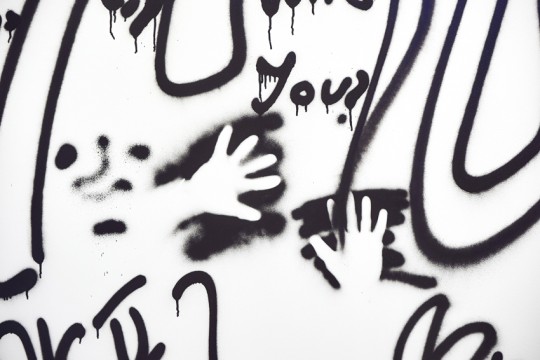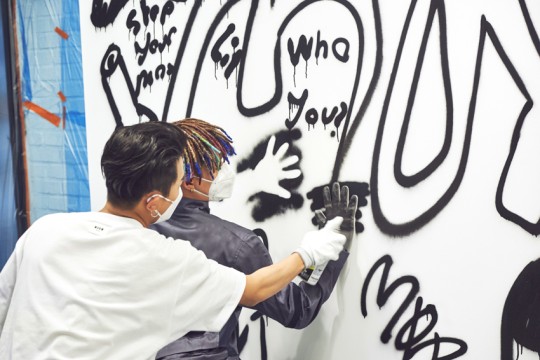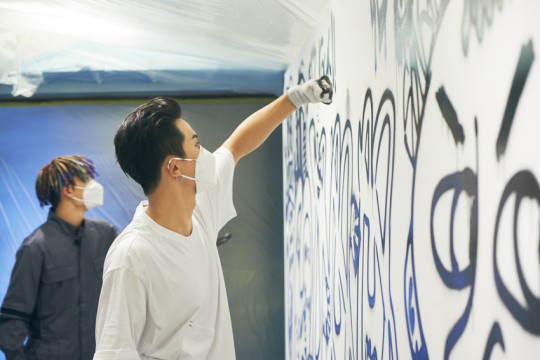 BOBBY's cool idea of hand stamping was perfected with MINO's help. MINO left his hand stamp as well.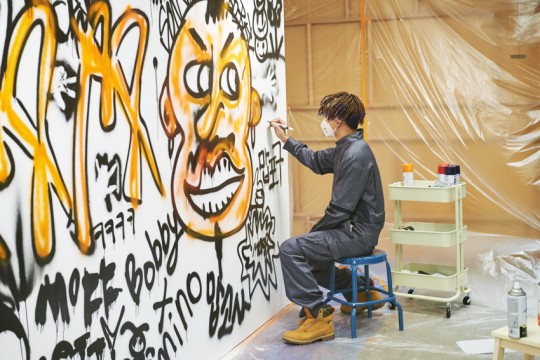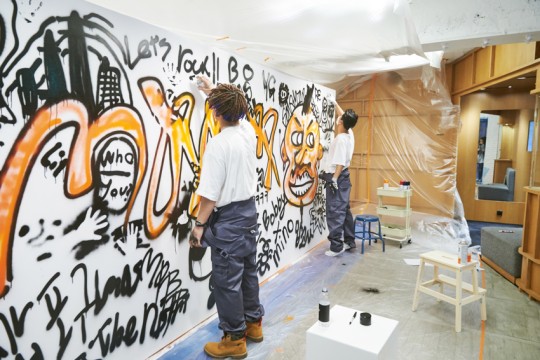 MOBB is completing the graffiti by painting colors on it. Wow, the complete logo of MOBB catches the eyes!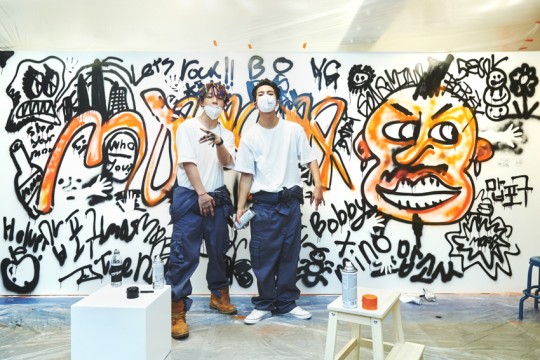 MOBB is making a pose in front of the complete graffiti! The two completed the artwork so skillfully, so everyone there could not believe it was their first-ever work of art.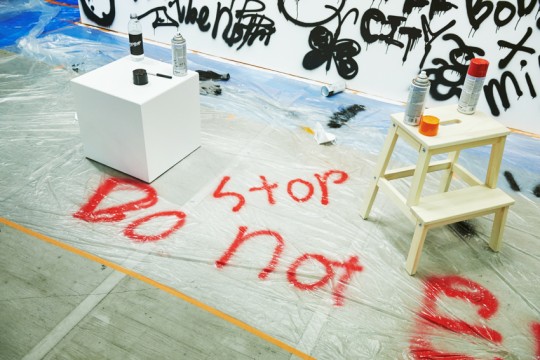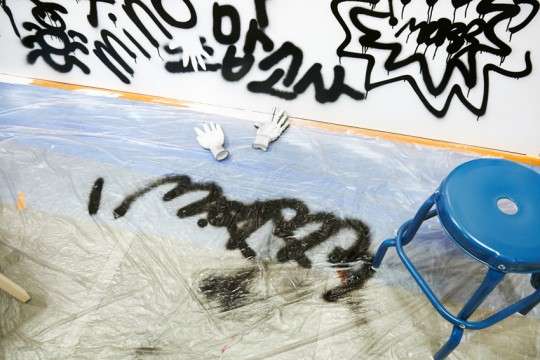 You can see MOBB's graffiti just as it was like when MOBB was working on it, at MOBB STORE.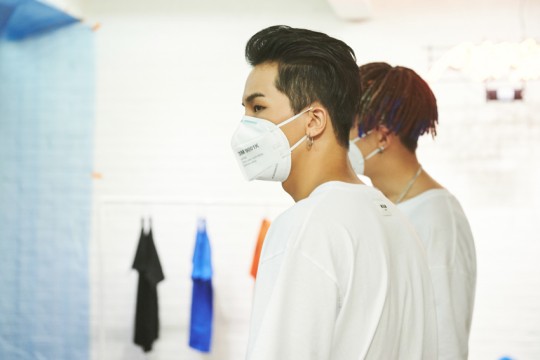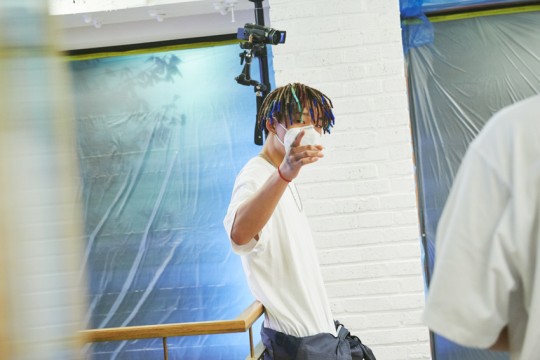 Now, it's time to leave MOBB's trace on the window screen.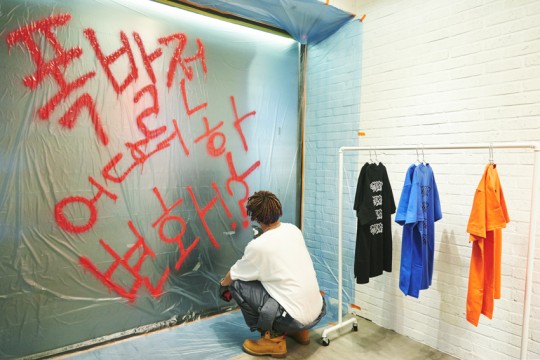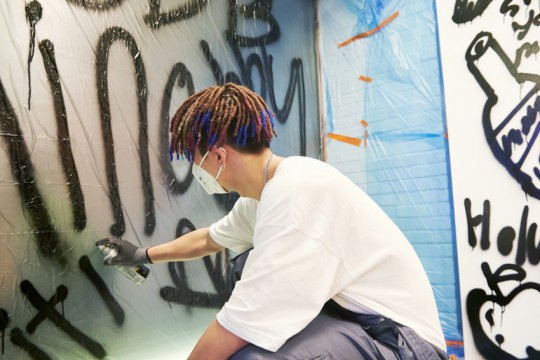 BOBBY is writing a message with a spray paint on the window.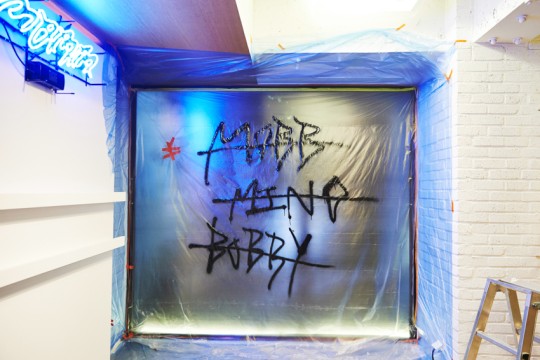 This is the window made by MINO. 
High-five of MOBB so excited after completion of the window work! Unfortunately, the window screen was taken away for the store's opening on September 22, so you can't see it at the store.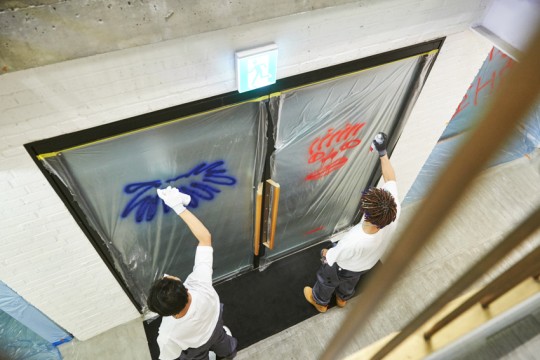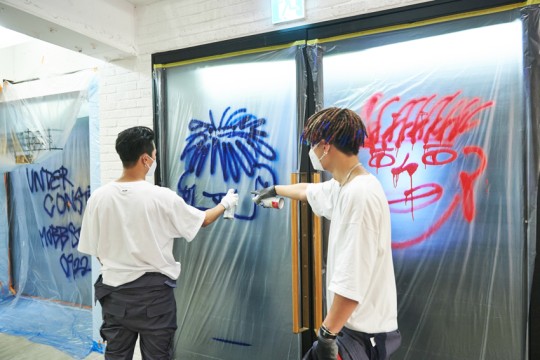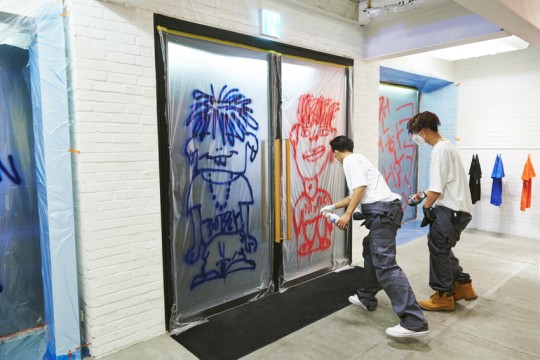 MOBB's two members drawing each other on the entrance of MOBB STORE. It was the two members' own idea, so the drawing work was all the more fun. 
MOBB is looking at their own work, after completing it.
Thank you two for making MOBB STORE cooler and better!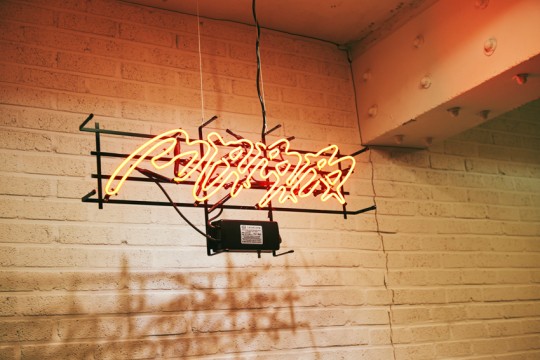 MOBB STORE filled with traces left by MINO and BOBBY will be open until October 2 (Sun.). Please visit the store and enjoy it! 
Lastly, we're unveiling "MOBB STORE MAKING FILM"!
▶ MOBB (MINO & BOBBY) – MOBB STORE MAKING FILM
*MOBB STORE
Address :  1/2F, Itaewon-ro 218, Yongsan-gu, Seoul 
Operating period/hours : From Sep. 22 (Thu.) to Oct.2 (Sun.), from 3PM to 9PM
2016. 9. 29.