[Exclusive] SECHSKIES and BLACKPINK do not rest during these Thanksgiving holidays voluntarily… Shooting MV for their new songs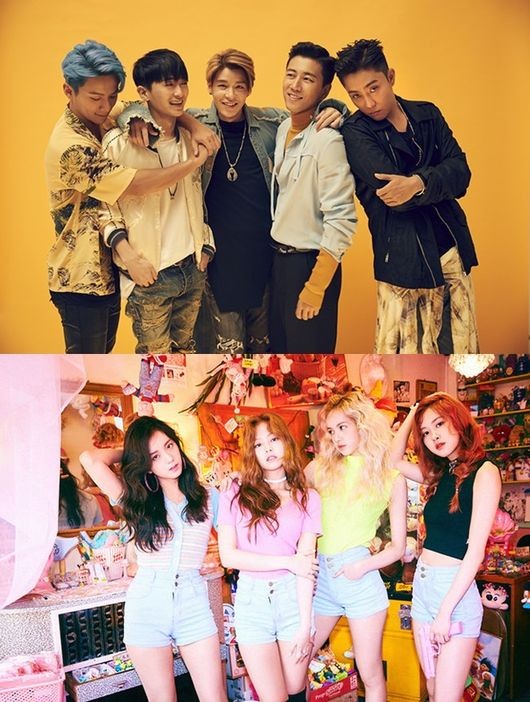 [OSEN=박현민 기자] Group SECHSKIES and BLACKPINK are working hard for their comeback with new songs, even during the upcoming Thanksgiving holidays of Korea.
According to music industry insiders on September 12, SECHSKIES who has recently been working for their comeback will shoot a music video for two days on September 14 and 15, during the Thanksgiving holidays of Korea. To reward fans' big support given at their first concert in 16 years since the team's disbandment, SECHSKIES voluntarily decided to work during the holidays, in order to give a bigger momentum for the finishing work on their new songs.
Rookie girl group BLACKPINK is working during the holidays as well. BLACKPINK recently gave the last performance for their debut single album in SBS "INKIGAYO". The team will shoot the music video of their new song on September 14 and 15, too, in order to come back faster than originally scheduled.
As such, SECHSKIES and BLACKPINK shoot music videos on the same days. According to insiders, YG Entertainment's CEO YANG HYUN SUK spared no support for those two teams, by appointing famous music video directors who have mainly produced BIGBANG's music videos to direct their new music videos.
As the timeline of the new release and comeback of SECHSKIES and BLACKPINK has not been confirmed yet, who will come back first between the two teams will depend on the speed of their final work on new songs and music videos.
SECHSKIES proved their still-big popularity and opened a new chapter in their music career by holding the first concert in 16 years recently, while BLACKPINK has emerged as a "formidable rookie" by making unprecedented achievements on charts and TV music shows. Music fans are now paying keen attention to the outcome of the two team's hard work even during the holidays.
2016. 9. 13.