[Exclusive] All Tracks of WINNER's New Album Will Be Self Written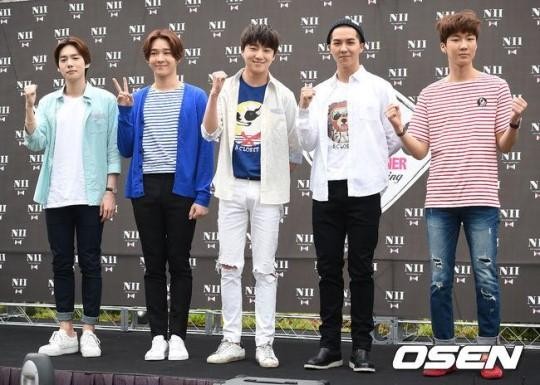 [OSEN=최나영 기자] WINNER announced earlier that their comeback will be something that you have never seen before. Now, they are announcing that they will fill the album with self-written songs.
A staff member of YG Entertainment said on January 5 that WINNER's new album will consist of self-written songs. Since WINNER members proved that they have the capability by making the songs of their debut album, it is likely that their music will have added more depth this time and so expectations are running high.
In the morning of January 5, WINNER announced that they have a grand project for their long-awaited comeback by posting a movie-like teaser video on YG's official blog. WINNER's teaser video, which is titled "WINNER – 2016 PROJECT 'EXIT MOVEMENT' TEASER FILM", shows sensational images of dark and dangerous youngsters. You can see a totally different side of WINNER members in this teaser video.
Alleys with graffiti, members running on the street, SONG MINHO's bold kiss scene, members playing the drum and the guitar make you think that you are watching a movie. WINNER showed their emotional side with their debut album, but they have changed, and this time you will be able to see something new.
As implied in the phrase WINNER 2016 PROJECT 'EXIT MOVEMENT', this is not just a comeback but a project for the whole year. It took a year and five months for WINNER to release another album after releasing their debut album in August 2014; and so their album is expected to be high quality.
WINNER swept both the online and offline charts with their debut album as well as the rookie of the year awards, winning them the nickname "monster rookie". Expectations are running high for WINNER's comeback and for their new project.
2016. 1. 5.