BLACKPINK Confirms Appearance on U.S. 'Jimmy Kimmel Live!'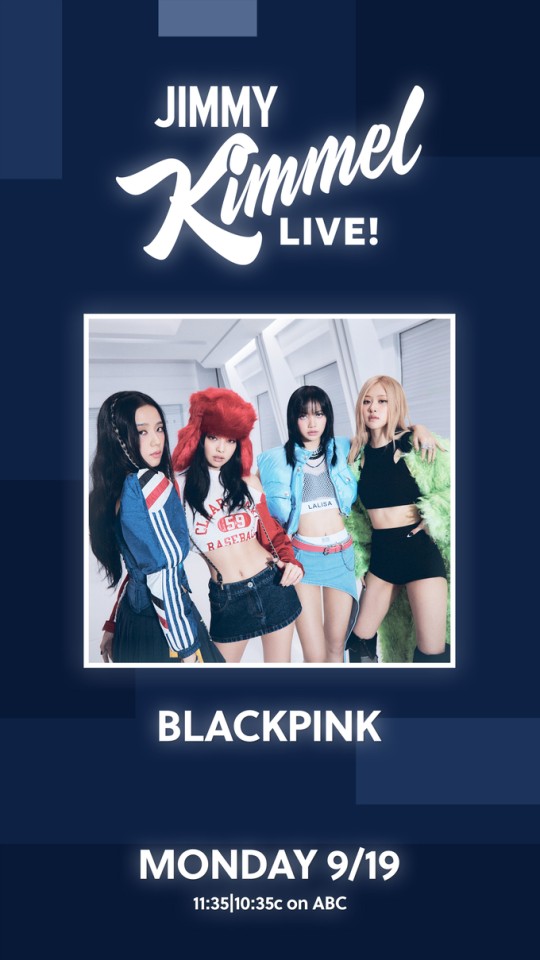 [스포츠월드=김재원 기자] BLACKPINK has confirmed its appearance on U.S. ABC's representative talk-show 'Jimmy Kimmel Live!'.
According to YG Entertainment, BLACKPINK will be performing their title-song 'Shut Down' from their 2nd full album on ABC'S 'Jimmy Kimmel Live!' which will air from 12:30PM on the 20th (KST).
ABC's 'Jimmy Kimmel Live!' is a late-night talk show hosted by famous broadcaster and comedian Jimmy Kimmel and boasts high viewing rates. Their appearance on the show is drawing global attention from fans as it comes in about two years since the release of their 1st full album 'THE ALBUM' in 2020.
Also, BLACKPINK will be carrying out various U.S. radio schedules in the States. They plan on taking a step closer to local fans through various programs. Their schedules are also expected to lead to positive results as the number of radio broadcasts is included in the Billboard Hot 100 tally.
BLACKPINK is currently making their presence clear in various global charts with their second full album 'BORN PINK'. The album topped the iTunes album charts in 54 countries, including the United States and the United Kingdom, and topped the Apple Music album charts in 64 countries.
Their title-song 'Shut Down' has been maintaining the top spot on Spotify's Daily Top Song Global Chart, which is the largest music streaming platform in the world, for two consecutive days. With the music video set to reach 100 million views on YouTube soon, the performance video surpassed 10 million views in just half a day after its release. Positive responses are pouring in for its high quality.
2022. 9. 20.