TREASURE 'JIKJIN' To Global Market…Enters U.S. Billboard Chart, M/V Reaches 50 million Views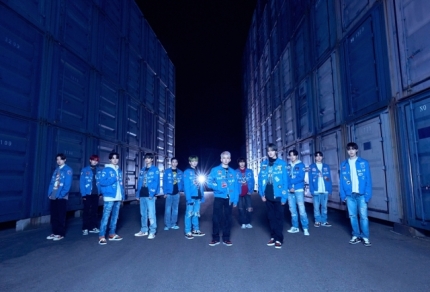 [헤럴드경제=고승희 기자] TREASURE is currently accomplishing some astonishing results, just after a year since their debut. Not only have they entered the Billboard Chart, but their M/V is also re-writing records in the fastest speed ever.
According to YG Entertainment on the 2nd, TREASURE's first mini-album title-song 'JIKJIN' entered the Billboard Global 200 Chart as 110th as of the 1st of March (local time). The group had previously entered the Billboard Global Excl. U.S. Chart last week as 114th, and jumped 61 steps to reach 53rd this week.
The Billboard Global 200 Chart is a chart which counts the most popular songs based on streaming and sales (download) figures collected from 200 countries around the world. U.S. Billboard came up with this chart, reflecting the trends of the global popular music market.
TREASURE is taking over the global market fearlessly. Their first mini-album 'THE SECOND STEP : CHAPTER ONE' placed 1st on the iTunes Chart in 30 different countries after it was released on the 15th.
The album which has already sold more than 700,00 copies have not only reached fans in Korea, Japan, China, and East Asia, but it also reached the U.S. market with the country accounting for 20% of the total sales. Their M/V views are also flying. The M/V for 'JIKJIN' has currently exceeded 50 million views on YouTube after it was released 14 days ago.
2022. 3. 2.