[Oh!SSEN LETTER] BLACKPINK Shook the Entire Globe, and Changed K-Pop Girl Group History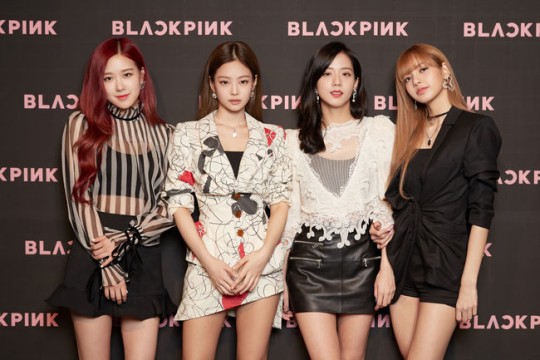 [OSEN=김은애 기자] Group BLACKPINK proved their nickname as the 'new record generators'. They are setting milestones day by day, shaking the music industries Asia, the United States, and even Europe. 
BLACKPINK released their first mini album 'SQUARE UP' on June 15 at 6 PM, through various music platforms. The album was produced by hitmaker TEDDY, who has been working with BLACKPINK since debut, and contains a total of 4 tracks including the double title songs 'DDU-DU DDU-DU' and 'FOREVER YOUNG'. 
BLACKPINK made comeback in approximately 1 year, and the response from fans were explosive as they have waited that long. The group is currently displaying global influence by debuting on main charts in the world. What records have BLACKPINK set in 13 days since making comeback.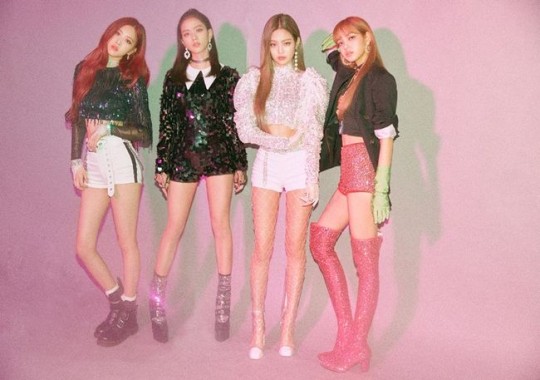 #Korea
BLACKPINK conquered music charts as soon as they made comeback. BLACKPINK's 'DDU-DU DDU-DU' not only topped 8 real-time charts including Melon, Naver Music, Bugs, Olleh, Genie, Soribada, and Monkey 3, but also swept daily charts and are maintaining their 'perfect all-kill' status for 13 days. 
BLACKPINK set the record of surpassing 1 million users in a 24-hour period, which is the highest record among girl groups after the music chart reformation. The number of users during the 24-hour period is still far higher than previous no. 1 records, surprising people in the music industry. The song 'FOREVER YOUNG' is also placed at no. 2 on various music charts, creating waves along with 'DDU-DU DDU-DU'.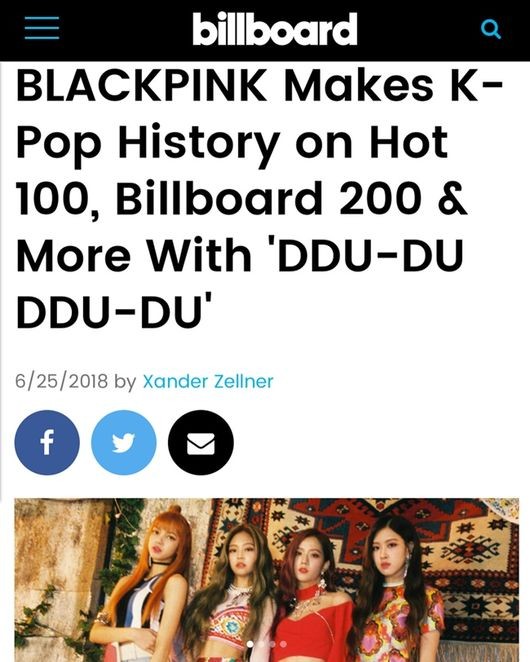 #United States
According to Billboard on June 25 (local time), BLACKPINK's 'DDU-DU DDU-DU' will debut as no. 55 on the Billboard Hot 100 on June 30. The song 'DDU-DU DDU-DU' was streamed 12,400,000 times and was downloaded 7,000 times in the United States, according the Nielson Music. The song debuted the Streaming Songs chart as no. 39. 
It is the first time BLACKPINK is entering the Billboard charts. It has been 9 years since a K-Pop girl group entered the charts, since 'Nobody' by Wonder Girls was released back in 2009. BLACKPINK also entered the Billboard 200 as no. 40 with their album 'SQUARE UP'. It's been 4 years since a K-Pop girl group entered the according chart, since 2NE1's 'Crush' back in 2014. 
Moreover, BLACKPINK renewed all pre-existing records by K-Pop girl groups as they debuted at Billboard's main charts including the Hot 100 and the Billboard 200. The record has more meaning since they achieved these results with songs in Korean, not in English. On the matter, BLACKPINK expressed their feelings by stating, "We can't believe it's really happening. It feels surreal". 
BLACKPINK also entered other charts by Billboard. The group proved their influence by listing not only the tracks from their mini album, but also previous hits in the 'World Digital Song Sales' chart. BLACKPINK also topped the 'Emerging Artists' chart for the first time as a K-Pop girl group. The chart announces new and upcoming artists that are currently trending.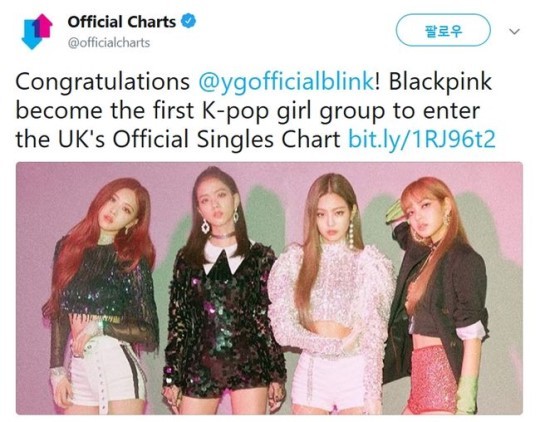 #UK, Europe
BLACKPINK also fascinated music fans in the UK and Europe. According to UK's Official Chart on the 22nd (local time), 'DDU-DU DDU-DU' was placed at no. 78 on the 'Official Singles Chart Top 100'. 
UK's 'Official Chart' which is known as the 3 biggest charts in the world along with US 'Billboard' and Japan's 'Oricon' is known for its conservatism. However, 'Official Chart' emphasized BLACKPINK's success by writing, "Congratulations. BLACKPINK becomes the first K-Pop girl group to enter the UK Official Singles Chart", through their official social media. 
Furthermore, BLACKPINK also entered Singles Charts in France and New Zealand for the first time as a K-Pop girl group, proving their massive influence worldwide.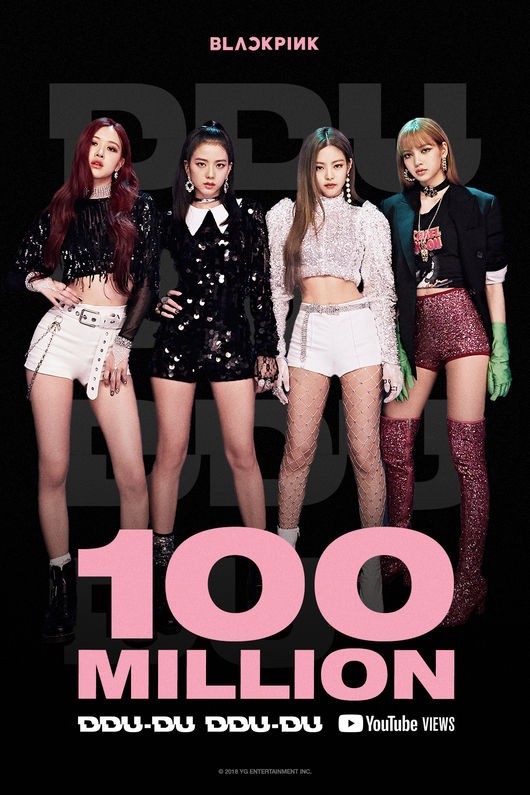 #Setting New Milestones
In addition, BLACKPINK set milestones as a K-Pop girl group by topping iTunes Album Charts in 44 different countries, Japan Oricon's Digital Album Weekly Chart, Recochoku Album Daily Rankings, and by winning 5 crowns in QQ Music, which is China's largest music platform. 
With BLACKPINK's popularity, the MV for 'DDU-DU DDU-DU' surpassed 100 million views on YouTube, on June 25 at 11:45 PM. The view count was achieved in 10 days and 5 hours, which shortened the previous time record by one third. 
The MV for 'DDU-DU DDU-DU' surpassed 10 million views in 6 hours, 20 million views in 13 hours, 30 million views in 23 hours, 40 million views in 27 hours, 50 million views in 50 hours, 60 million views in 82 hours, 70 million views in 120 hours, 80 million views in 161 hours, 90 million views in 199 hours, and 100 million views in 245 hours, sweeping all time related records previously held by K-Pop girl groups. 
Furthermore, BLACKPINK's 'DDU-DU DDU-DU' was placed at 4th in the world based on the number of views in a 24-hour period, which was higher than Adele's 'HELLO'. Taylor Swift's 'Look What You Made Me Do' was placed at no. 1, PSY's 'GENTLEMAN' was placed at no. 2, and BTS' 'FAKE LOVE' was placed at no. 3. BLACKPINK stood tall even along global world-stars. 
BLACKPINK also set the record of surpassing 100 million views on all 6 MVs released since debut. The MVs for 'WHISTLE', 'BOOMBAYAH', 'PLAYING WITH FIRE', 'AS IF IT'S YOUR LAST', and 'STAY' surpassed 100 million views at a fast pace. BLACKPINK's first exclusive reality show 'BLACKPINK HOUSE' also surpassed 100 million views. 
BLACKPINK is setting milestones day by day. As they are expanding their influence worldwide, the group is expected to continue re-writing K-Pop girl group history in the future. 
2018. 6. 27.