BLACKPINK Reveals MV Teaser for 'DDU-DU DDU-DU'… "A Mighty Girl Crush"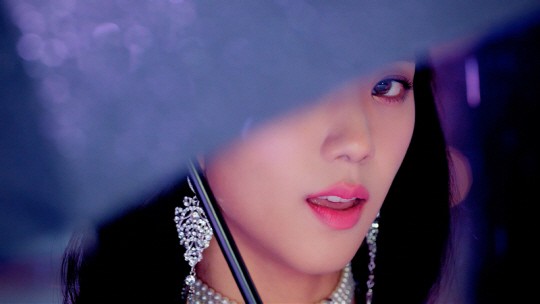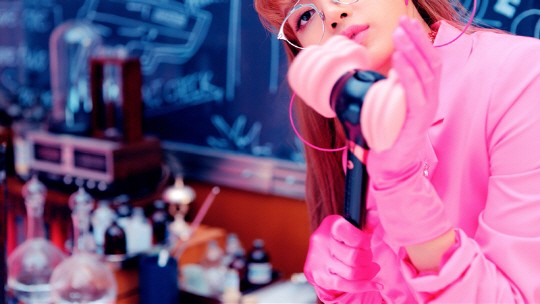 [스포츠조선=김성원 기자] BLACKPINK revealed the killing part from their title song 'DDU-DU DDU-DU', one day prior to making comeback.
On June 14 at 9 AM, YG Entertainment uploaded the teaser video for the title song 'DDU-DU DDU-DU' from their first-ever mini album 'SQUARE UP' through their official blog.
The 19-second teaser clip grabbed the viewers' attention with vibrant colors and fast progression. The members showed off their perfect beauties with unique styling and concepts on every scene.
Also, the chorus of 'DDU-DU DDU-DU' after the intro composed of a strong Trap beat and whistle sounds that shouts 'Hit you with that ddu-du ddu-du du' was revealed for the first time. The strong choreography where the four members move as if they are shooting guns with rhythm grabbed the viewers' attention, noticing a birth of a killing part.
BLACKPINK also chose the according part as the scene to watch out for. The members stated, "There's a choreography in the chorus where we act like shooting guns with the lyrics 'ddu-du ddu-du'". They added, "It's catchy and easy to follow, so it will stand out while we perform the song on stage".
BLACKPINK's first mini album since debut, 'SQUARE UP', has the meaning of 'Let's fight' and 'Let's verse one another', and contains the message of 'standing tall'. Listeners can experience BLACKPINK's upgraded and matured musicality and concept through the release.
The album contains a total of 4 tracks including the title song 'DDU-DU DDU-DU', 'FOREVER YOUNG', 'REALLY', and 'SEE U LATER'. All tracks were produced by hitmaker TEDDY, who has been working with BLACKPINK ever since their debut.
The title song 'DDU-DU DDU-DU' is a track in a Hip-Hop genre which is sophisticated and fierce throughout the whole track. The fresh onomatopoeia 'DDU-DU DDU-DU' and the harmony of various instruments in the song makes the track interesting. The lyrics express BLACKPINK's identity by presenting the words of chic confident women.
BLACKPINK's first-ever mini album 'SQUARE UP" will be released on the 15th.
2018. 6. 14.