[Entertainment History] Looking Back on the Past 10 Years of BIGBANG, Who Transformed From Teenagers to Global Stars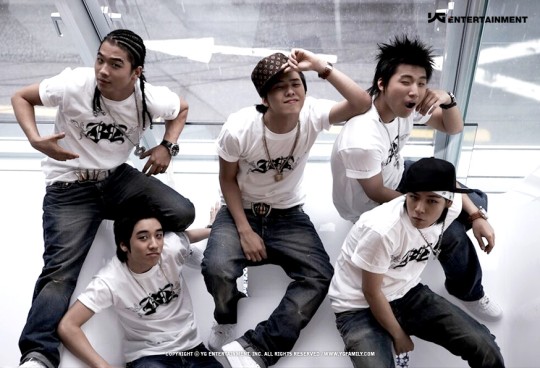 [일간스포츠=황미현 기자] BIGBANG debuted with "WE BELONG TOGETHER" and "LALALA" in 2006, and the group became a star instantly. All the songs that the group released ever since became big hits.
When BIGBANG debuted, the members were just boys. But ten years have passed, and now they have become fashion icons and artists. Let's take a look at the past ten years of BIGBANG, from when they released their self-titled debut album to their most recent album "MADE".
▶August 2006
This was when they released their debut album "BIGBANG". The members are still teenagers, but their unique poses and expressions are impressive. BIGBANG's self-titled single album sold more than 40,000 copies.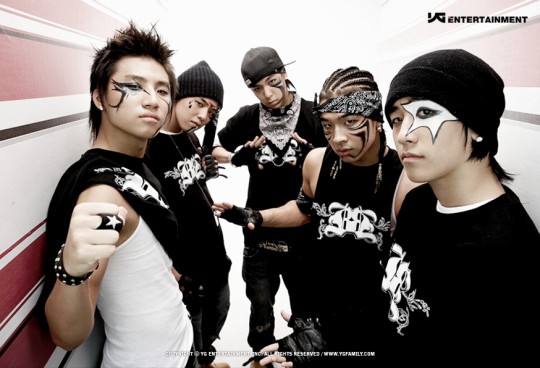 ▶September 2006
This was when BIGBANG released their official debut song "LA LA LA". BIGBANG had their debut stage singing "LA LA LA" on MBC's Show! Music Core. They look fierce with henna tattoos on their faces. The album "BIGBANG IS V.I.P", which contains "LA LA LA", was released in September and sold 32,000 copies.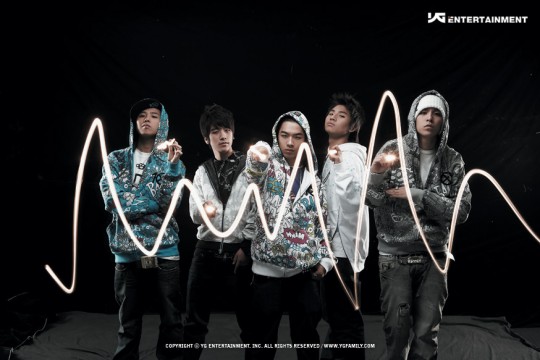 ▶December 2006
This was when BIGBANG released their first regular album "BIGBANG VOL.1". G-DRAGON himself wrote the lyrics of the album's title track "DIRTY CASH". The members look trendy and hip wearing their jeans down and tops with patterns. The album sold 48,000 copies.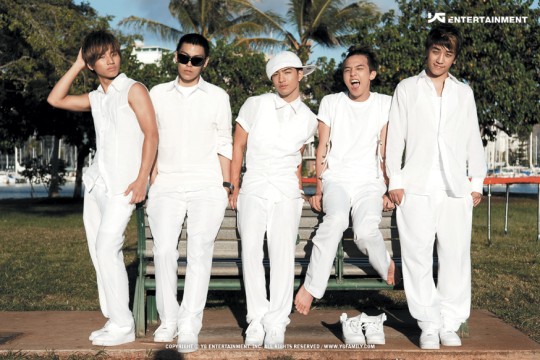 ▶August 2007
BIGBANG debuted exactly ten years ago from today, and their biggest hit song "LIES" is climbing back up on the charts. This is because "LIES" is like the signature song of BIGBANG. BIGBANG made a grand comeback with "LIES" performing the song in white costumes. "LIES" is also written and composed by G-DRAGON.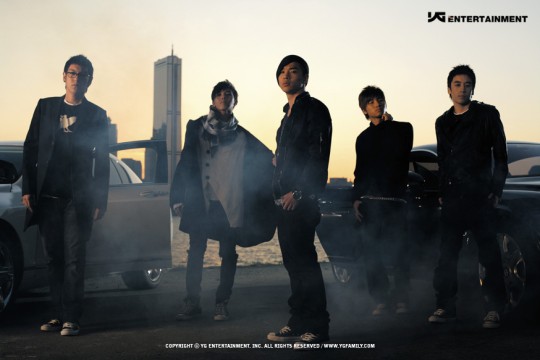 ▶November 2007
This was when BIGBANG released their second EP album "HOT ISSUE". The members show off their gentle but masculine side standing at the bank of Han River during sunset with 63 Building as background. At that time, G-DRAGON brought scarves back into fashion. The title track of the album "LAST FAREWELL" was on the top of the charts for eight weeks.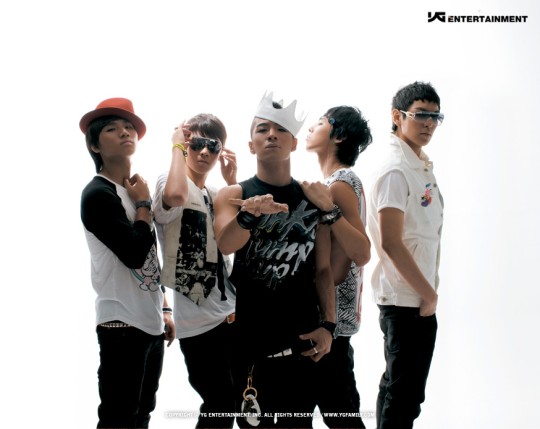 ▶August 2008
This was when BIGBANG released their third EP album "STAND UP". The title track of the album "HARU HARU" is co-composed by G-DRAGON and Daishi Dance, a Japanese DJ/composer. The album sold 166,000 copies.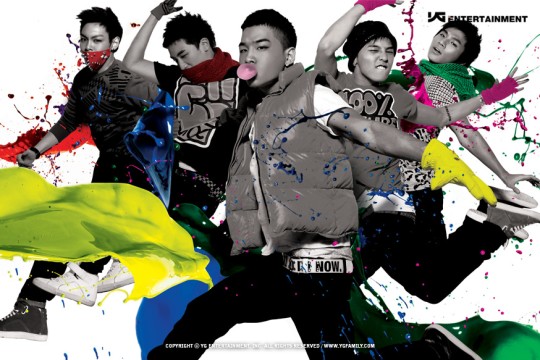 ▶November 2008
BIGBANG's "SUNSET GLOW" was and still is loved by many. The overall concept of the song was bright and lively, and BIGBANG members sang the song with big smiles on their faces, which made many people fall in love with them all over again. More than 20,000 copies of "REMEMBER", the album that contained "SUNSET GLOW", were sold on preorders alone. BIGBANG's "SUNSET GLOW" is a remake of Lee Moon-se's "SUNSET GLOW", which was released in 1988. Usually singers sample the chorus part of the original version, but BIGBANG put their feel into the song, making it sound like a totally different song.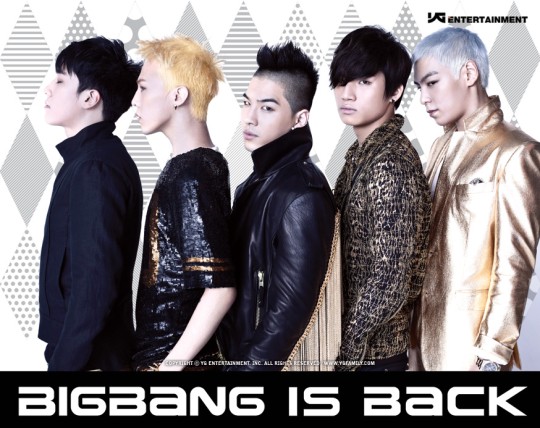 ▶February 2011
They released their fourth EP album "TONIGHT" after a two-year break. By this time, BIGBANG members no longer looked like boys but like men and became the heartthrob of many girls. The album topped the charts in just seven days after its release, and the title track of the album "TONIGHT" swept the charts upon release.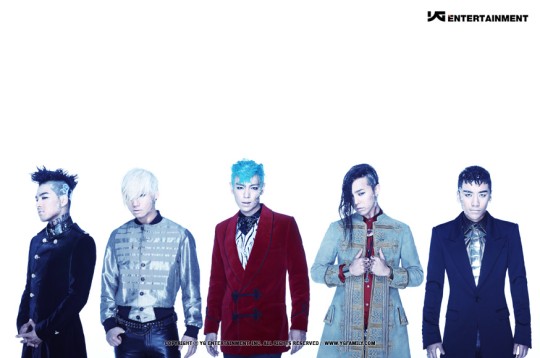 ▶February 2012
BIGBANG released their fifth mini-album after a one-year hiatus. All the songs of the album were title tracks, which sent shockwaves across the music industry. G-DRAGON received much media attention thanks to his long side hair in the music video of "FANTASTIC BABY". The album sold 260,000 copies on preorders alone and more than 200,000 copies in just a month. With this song, BIGBANG became no.150 on Billboard's top 200 albums chart. It was the first time that a Korean artist made it so high on Billboard's charts with a song sung in Korean.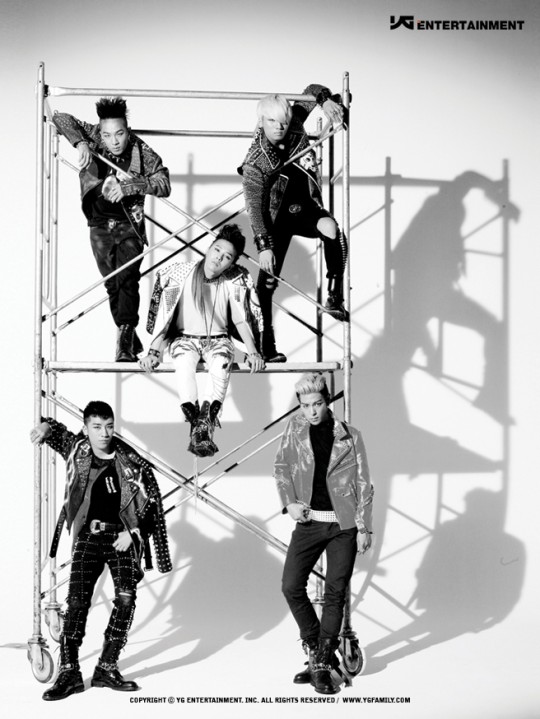 ▶June 2012
BIGBANG released a special album titled "STILL ALIVE" for their fans who were longing for their comeback. "STILL ALIVE" contains the tracks in BIGBANG's "ALIVE" album plus four new tracks, including "MONSTER". The album sold 100,000 copies in just a month after its release.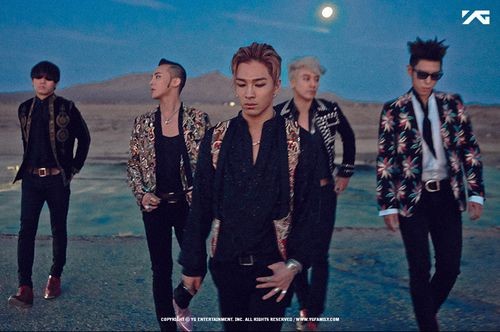 ▶May 2015
In 2015, BIGBANG released single albums every month from May to August under a project named "MADE". Every time a new single was released, it topped the charts. As a result, BIGBANG dominated the chart for four months straight. The group has indeed written history by coming up with different styles of music and fashion every month.
2016. 8. 19.