'YG TREASURE BOX' Who Will Advance to the Finals, Expectations on the Team Performance Battle ↑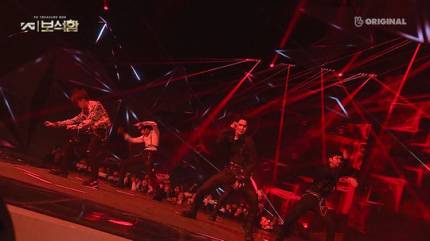 [뉴스엔=배효주 기자] The finalists of 'YG TREASURE BOX' will be determined through the performance battle between teams composed of 5 members.
On January 10 at 11 AM, YG Entertainment uploaded the preview for the 9th episode of 'YG TREASURE BOX', noticing the upcoming team performance battle. The program only leaves the team performance battle and the final stage to select members who will make debut, raising the expectations of fans.
Members KIM SEUNGHUN-BANG YE DAM-KEITA-HARUTO-PARK JEONG WOO formed the debut group Treasure team, while LEE BYOUNG GON who became a regular trainee from a debut group member formed a team with MASHIHO-KIM JUNKYU-KIM DOYOUNG-HA YOONBIN.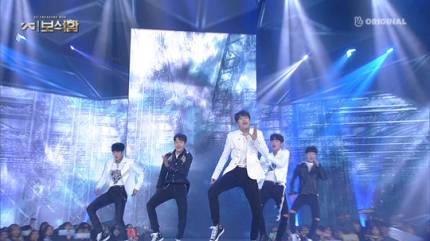 In addition, CHOI HYUNSUK-PARK JIHOON-KIM YEONGYU-YOSHINORI-KIL DOHWAN formed a team, while SO JUNGHWAN-YOON JAEHYUK-KANG SUKHWA-KIM JONGSEOB-JANG YUNSEO formed the final team. Since all members of the team with the most audience votes at the scene will advance to the finals, a fierce performance battle is expected in the upcoming episode of 'YG TREASURE BOX'.
CHOI HYUNSUK's team performed Wanna One's 'BOOMERANG', SO JUNGHWAN's team performed EXO's 'Growl', LEE BYOUNG GON's team performed iKON's 'DUMB & DUMBER', while the Treasure team performed BTS' 'DNA', grabbing the attention of the Treasure makers who visited the scene in an instant. The trainees were caught on camera enjoying the moment with each other while the competing teams were performing, raising curiosities on the mood of the team performance battle at the time.
The 9th episode of 'YG TREASURE BOX' will pre-release through VLIVE on the 11th at 10 PM and broadcast through JTBC2 and YouTube at the same night at 12 AM.
2019. 1 .10.