WINNER's NAM TAE HYUN & KIM JIN WOO to Feature in the Drama Series Jointly Made by Korean & Chinese Production Companies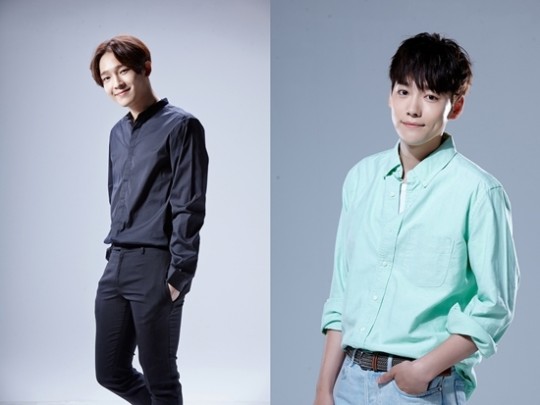 [엑스포츠뉴스=정지원 기자] The first two dramas have been completed in the five-drama series co-produced by Aura Media, the production company of SBS's "Doctor Stranger," and a Chinese production company.
According to Aura Media, they finished shooting "Under Black Moonlight" and "Magic Cellphone." NAM TAE HYUN is the leading actor of "Under Black Moonlight" and KIM JIN WOO plays the title role of "Magic Cellphone." They have recently done the poster shootings for their dramas to round up the shootings.
"Under Black Moonlight" and "Magic Cellphone" are the first two of the five dramas that will be jointly made by Aura Media and Kwanya Media, a mid-sized production company in China.
"Under Black Moonlight" is a mystery horror thriller with elaborate images and a compelling storyline.
NAM TAE HYUN's partner is Kim Soo Yun, who appeared in "I Can Hear Your Voice." Im Sun Woo, Jung Do Hyun, Kim Hwa Yung, Lee Yae Lim is also among the cast.
KIM JIN WOO partnered with Park Min Ji in "Magic Cellphone," which is a combination of a melodrama and a fantasy.
"Magic Cellphone" is a love story between a female idol star and a plain boy with a hint of fantasy.
It the first time KIM JIN WOO has appeared in a drama. However, Park Min Ji has been acting since she was a child, so fans are anticipating the chemistry between the very-experienced leading actress and the leading actor who has just started his acting career.
Kim Mi So, Kim Ki Doo, Kim Sung Ki, Kwak In Geun, Kang Dong Hwa, Lee Woo Min, and Nam Jung Hee also appear in the drama.
Aura Media announced, "Since the two dramas were completed on schedule, it is highly likely we will finish making the rest of the dramas on time." About the already-completed two dramas, they said, "We are currently doing the post production work, and so they will be revealed in the fall."
2015. 9. 4.