The title-song for BLACKPINK's 2nd Full Album is 'SHUT DOWN'…To Be Released on the 16th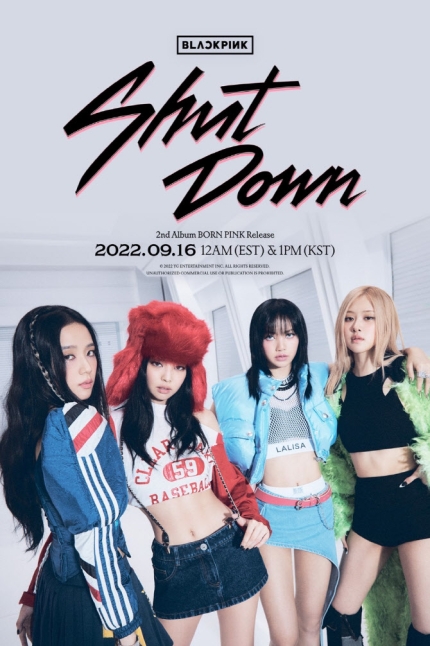 [이데일리 스타in=조태영 기자] YG Entertainment said on the 7th that the title song of BLACKPINK's 2nd full album, which will be released on the 16th, is 'Shut Down'.
YG Entertainment added, "The word 'shut down' represents closure of a certain space. It's an intuitive yet mysterious title. The song will make music fans around the world curious about what kind of stories BLACKPINK will unfold, as the group has been taking over the hearts of global fans with their unrivaled charisma and girl-crush charms".
The tightly closed silver shutter appeared once again following the last teaser image, grabbing the attention of music fans, along with the image of four members standing together as a group. The members perfectly pulled off colorful costumes and completed the hip charms all four members have.
Meanhile, BLACKPINK's 2nd full album 'BORN PINK' will be released at 1PM on the 16th. Their pre-released single 'Pink Venom' topped the Billboard Global 200 and Billboard Global Charts in the U.S., ranked 22nd on the official UK Singles Chart, and 2nd on the Spotify Top Song Global Weekly Chart.
BLACKPINK will hold a world tour starting off with their Seoul concert at KSPO DOME in Seoul Olympic Park on the 15th and 16th of next month. Starting with the seoul performance, they will meet fans in North America, Europe, Asia, and Oceania.
2022. 9. 7.