BLACKPINK ROSÉ's MV to Soon Reach 100M Views… Reveals Making Film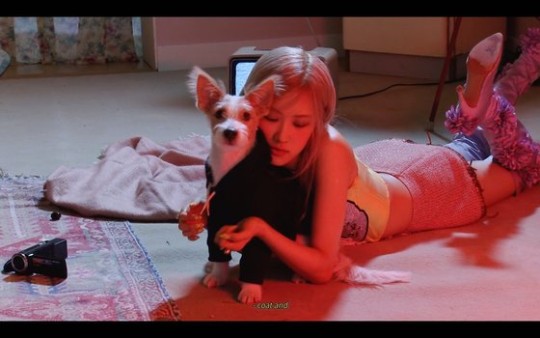 [일간스포츠=황지영 기자] ROSÉ of BLACKPINK is on a new record march.
On March 16, YG Entertainment uploaded ROSÉ's FIRST SINGLE ALBUM -R- MAKING FILM through their official blog. The video began with ROSÉ's self-cam, showing herself in the car. While laughing non-stop throughout the shooting, ROSÉ grabbed the viewers' attention with her unrivaled visuals going over her fresh charms and alluring beauty.
While even showing her cute aspects by imitating her pet dog Hank on the request of the staff members, she showed amazing focus when the actual cover shooting began. When the photographer was put in awe by the outcome and asked, 'What were you thinking about', she made the people burst into laughter by chattily replying, "It'll look good if I stare at the ceiling".
ROSÉ's first-ever solo album 'R' has received 404,318 CD pre-orders, 49,058 KIT pre-orders, and 52,129 LP pre-orders as of March 15. It is the biggest record in K-Pop female solo artist history. The pre-orders were made not only in Korea but also from countries including the US, China, and Japan.
The title track 'On The Ground' has topped iTunes Top Song charts in 51 different countries including the US, as well as the Worldwide Chart after its release on the 12th. The song also entered the Global Top 50 chart of Spotify, the world's biggest music platform, as no. 8 and has found its place in the top 10, as well as being ranked at no. 1 on the Digital Album Sales Chart of QQ Music, China's biggest music platform, for days. The MV for 'On The Ground' is also achieving remarkable success. The video became the 'Most Watched Video in the First 24 Hours' on YouTube after its release and has currently is at nearly 78M views. Looking at the trend, the video is expected to set another K-Pop female solo artist record when it surpasses 100M views.
ROSÉ will appear on NBC 'The Tonight Show Starring Jimmy Fallon' on the 16th(US local time).
2021. 3. 16.