"The Infinite Challenge" X BIGBANG", the special episode you should never miss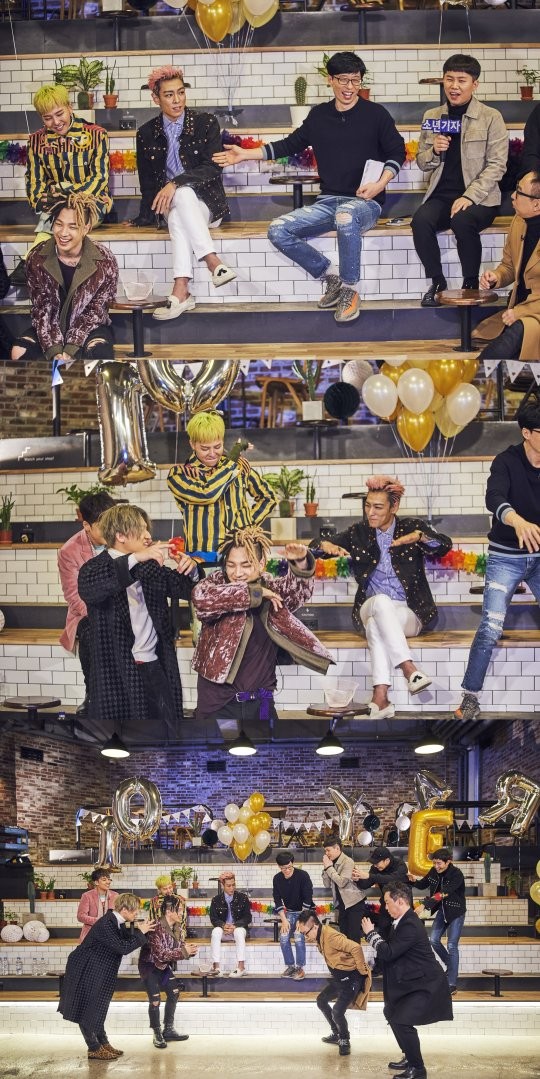 [동아닷컴=홍세영 기자] BIGBANG who has recently come back as a complete team in celebration of the 10th anniversary of their debut is appearing in MBC's TV show "The Infinite Challenge". 
According to the staff of the show, BIGBANG confidently came to the shooting of "The Infinite Challenge", even though it is their first appearance in the show since they appeared in the show's "Gangs of Seoul" episode in 2011. The cast members of "The Infinite Challenge" took extra care of their fashion, to compete against BIGBANG. The members of "The Infinite Challenge" showed great self-confidence in their fashion, harshly evaluating the style of G-DRAGON who just came back from Paris on the day of the shooting, embarrassing BIGBANG members.
BIGBANG and the members of "The Infinite Challenge" congratulated each other on the 10th anniversary of both of them. The two teams talked about their driving force for the 10 years, as well as what they frankly think of their team members.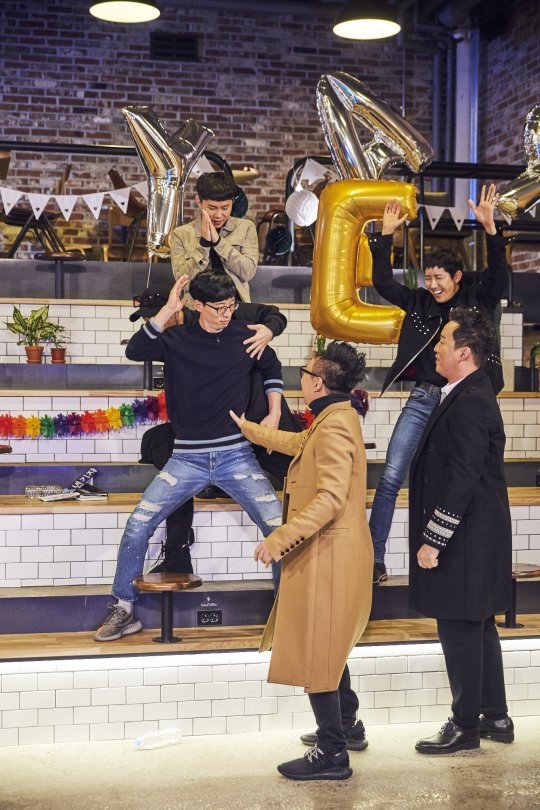 In "The Infinite Challenge"s "Yeongdong Expressway Music Festival" episode aired last year, Kwanghee said, "I sing SEUNGRI's part in BIGBANG songs very well" and then G-DRAGON made him feel jealous, by answering "You know, SEUNGRI is a really good singer". Yoo Jae-suk remembered that and suggested a dance battle between Kwanghee and SEUNGRI. Both BIGBANG fans and the fans of "The Infinite Challenge" show would be keen interested in who the winner of the battle is. 
The "BIGBANG X The Infinite Challenge" episode will be broadcasted on December 17 at 6:20PM.
2016. 12. 14.