[Chart IS] BIGBANG is sweeping music charts in and out of the country… No.1 in iTunes chart of 16 countries + all new songs ranked in high places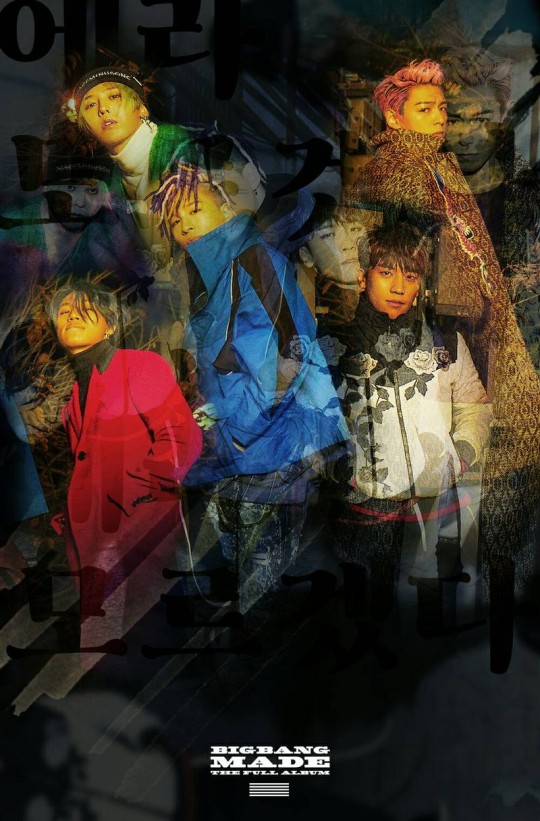 [일간스포츠=황지영 기자] BIGBANG is sweeping the world.
BIGBANG's "MADE THE FULL ALBUM" released on December 12 at midnight, the beginning of December 13, is enjoying enormous popularity in and out of the country. The album is ranked No.1 on the iTunes albums charts of 16 countries: Costa Rica, Finland, Hong Kong, Indonesia, Macao, Malaysia, Mexico, Nicaragua, Norway, Philippines, Singapore, Taiwan, Thailand, Turkey, Ukraine, and Vietnam. It is ranked in the fourth place on the chart of the United States, proving the global popularity.
The album's popularity could not grow bigger than now. As of December 13 at 8AM, "FXXK IT" and "LAST DANCE", the double title tracks, as well as another new song "GIRLFRIEND" are ranked in the first, second, and third places on eight music charts in Korea, including Melon, Olleh, Bugs, Mnet, Genie, NAVER Music, Soribada, and Monkey 3. Search word "BIGBANG", "FXXK IT", "LAST DANCE", and "GIRLFRIEND" are sweeping top four places on search engines' real-time search word lists. Plus, BIGBANG's comeback countdown live-broadcasting hosted before the album's release was watched by as many as 1.5 million fans, to prove people's keen interest in BIGBANG.
Notably, other than the three new songs, eight songs of BIGBANG's new album which had already been released in "MADE SERIES" last year are now entering top 100 of the chart of Melon, the biggest music-streaming website in Korea. That created a surprising scene, with all the 11 songs of "MADE THE FULL ALBUM" staying in the chart of Melon.
In the meantime, BIGBANG will unveil the performance of their new songs for the first time in SBS "INKIGAYO" on December 18. Plus, they will meet fans more by appearing in MBC's "Radio Star" show and "The Infinite Challenge" show.
2016. 12. 13.