G-DRAGON & CL Chosen as the Most Influential 100 People of 2016 by HYPEBEAST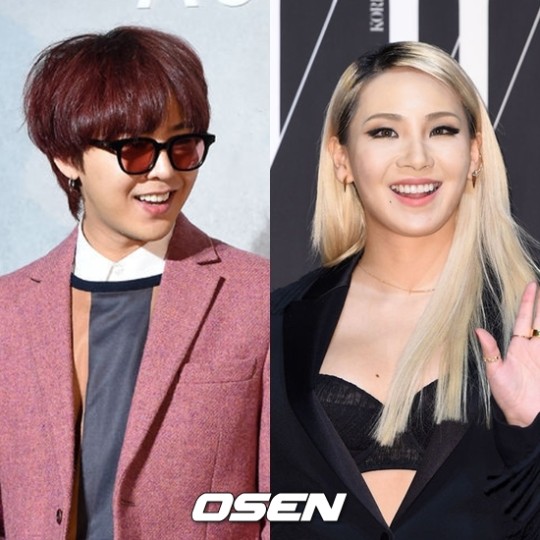 [OSEN=지민경 인턴기자] 
G-DRAGON and CL made it on the list of HYPEBEAST's most 100 influential people for 2016.
HYPEBEAST recently announced its list of the 100 most influential people around the world in 2016. G-DRAGON and CL were the only Koreans on the list.
About G-DRAGON, HYPEBEAST wrote, "As the frontman of the ever-popular K-pop boy band Big Bang, G-Dragon's catapult into fame doesn't look to be slowing down anytime soon. Known for his quirky and experimental style on-and-off the stage, G-Dragon has made himself a front-row fixture and can be seen gracing fashion's top shows such as Chanel."
It also referred to his recently launched brand "PEACEMINUSONE" and his collaborations in diverse creative streams and wrote, "it seems G-Dragon's star will continue on its meteoric rise."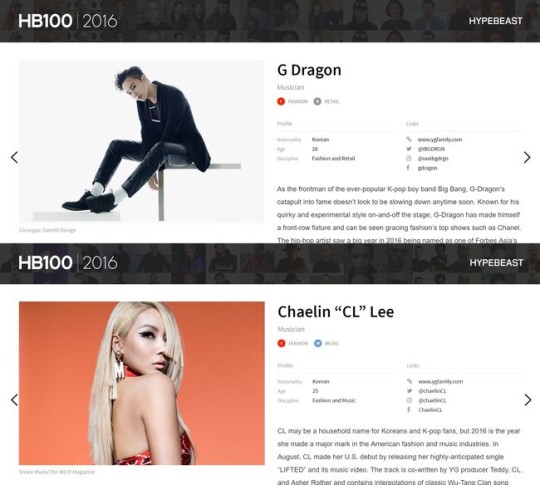 About CL, the magazine said, "CL may be a household name for Koreans and K-pop fans, but 2016 is the year she made a major mark in the American fashion and music industries" and introduced her US debut single "LIFTED", which was released in August, and her work in the fashion industry. 
Demonstrating his global popularity, it is G-DRAGON's third time on the HYPEBEAST 100 list following 2013 and 2015. CL was picked as one of HYPEBEAST's 100 most influential people for the first time this year.
2016. 12. 9.